Building Bigger Dreams Career Expo
Building Bigger Dreams Career Expo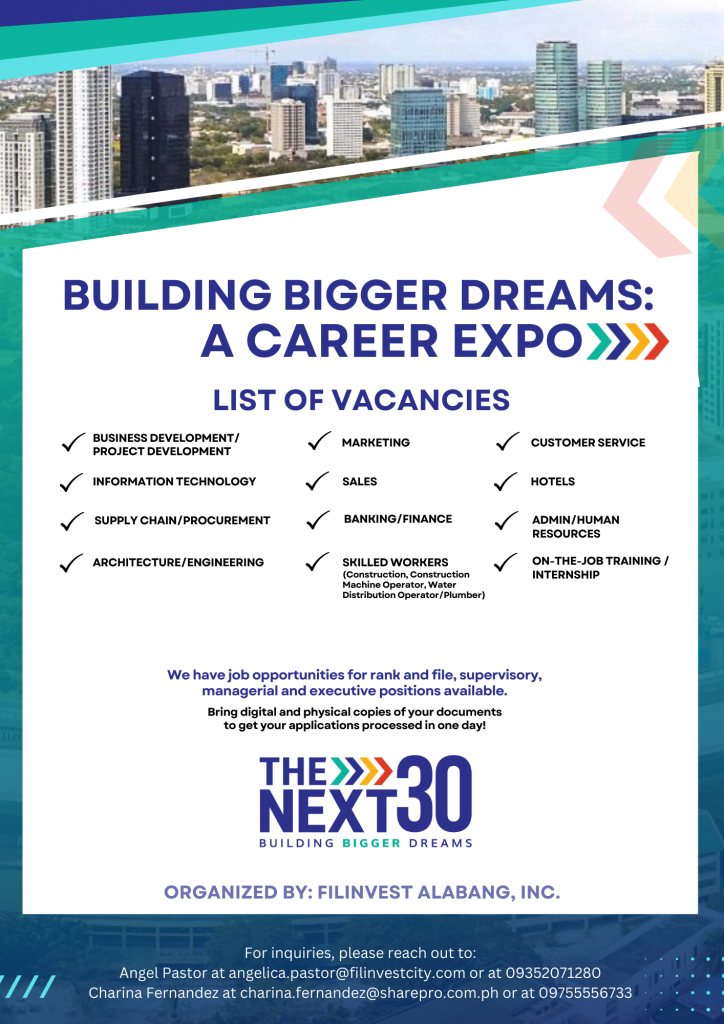 "Explore and embrace a world of limitless possibilities! Be ready to learn, discover new paths, and make strides towards a brighter professional future that comes your way! Take risks, challenge yourself, and never stop seeking knowledge!"
So, step out of your comfort zone, and Join our Filinvest Group Career Fair on August 24, 2023 at Carousel Court, UGF, West Wing - Festival Mall and get processed not just by 1 but 23 Filinvest companies! 
 #BuildingBiggerDream #InspireCareers #OneFilinvest #ExploringOpportunities"