Filinvest City enhances masterplan to create an even greener central business district
Filinvest City enhances masterplan to create an even greener central business district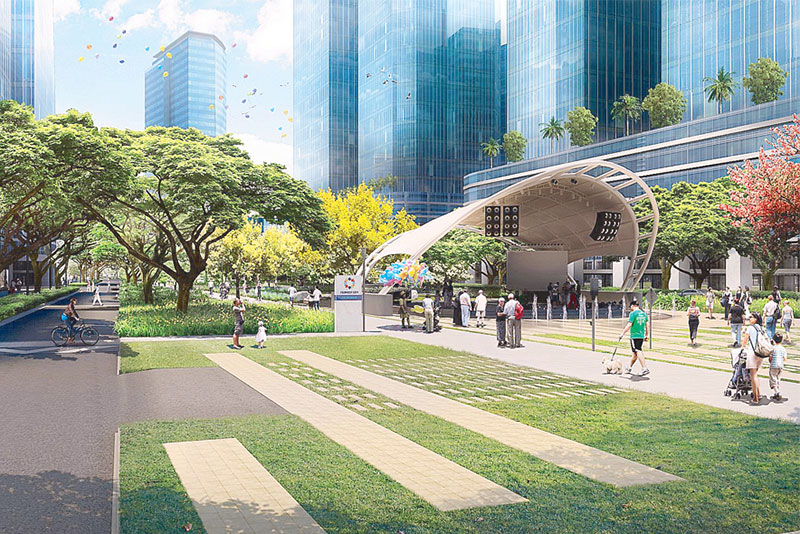 The enhanced masterplan of Filinvest City makes pedestrians a priority. It features a Central Park along the Promenade Avenue that would connect the east and west sides of the city.
Some cities make working and living a joy, and a thoughtful design that understands people's needs and how they move and behave makes this difference. Filinvest City is one of them.
Filinvest envisioned a premier city in the south that would embody an emerging concept in urban development—a masterplan that would make it a solid investment in real estate for the various stakeholders.
Filinvest has shepherded Filinvest City to become this dynamic city — 244 hectares of mixed-use land that has grown and diversified, at the same time staying true to the original vision of Filinvest founder Andrew Gotianun Sr., who wanted to build a world-class business district with wide roads and date palms in the middle and shade trees on pedestrian walkways — a garden city that's self-sustaining with its own estate management.
Filinvest City as a central business district has increased property values by as much as 200% in the last five years, and is situated at an enviable location at the gateway to the CALABARZON region and just a 15-minute drive away from Makati, and 10 minutes from the airport.Moreover, Filinvest City is well-positioned to benefit from the NLEX-SLEX connector road, an ongoing Public-Private Partnership (PPP) project which is expected to cut travel time between NLEX and SLEX significantly.
While Filinvest City has successfully transformed life in the south through the development of a CBD, it has reinvented itself to be ready for the future.
Today, Filinvest has finished a portion of the enhanced masterplan to create an even greener environment and to fully embody its work-live-play principle.
The goal is to "create a seamless and engaging city, one that would delight users with its unique and perfectly in-sync components."Phase 1 of this redevelopment focuses on streetscape enhancement. Iconic landmarks have been identified, including spaces for public art.
With the new masterplan, megaprojects in each of Filinvest City's district were also finalized. In doing so, Filinvest City determinesthe general character of the "mega blocks" while enhancing land use. All these interconnected by linear parks all throughout the city.
 "While the road rights of way are already wide, we thought we still had space to turn some of them into a park to connect the entire city," says Kate Ilagan, FilinvestAlabang Inc. executive vice president.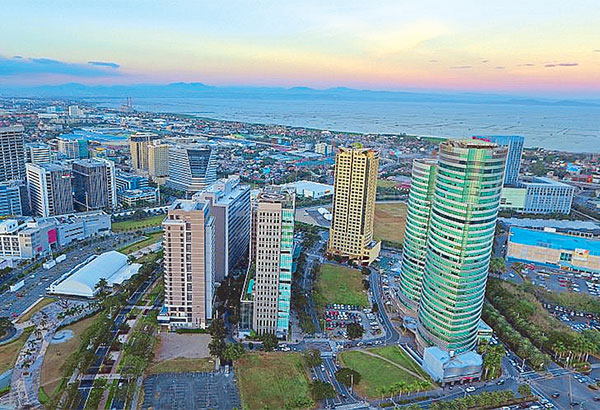 Over two decades, Filinvest has shepherded Filinvest City to become a dynamic, diversified city.
---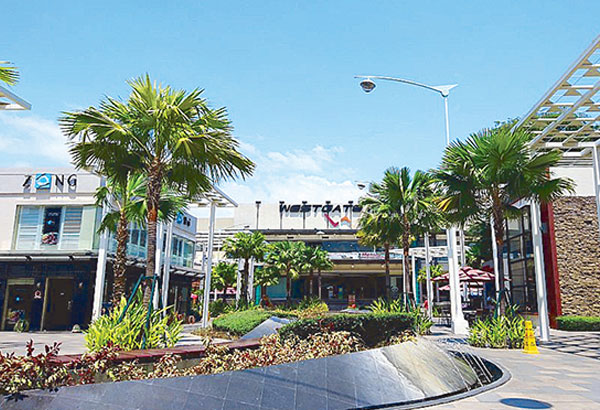 Westgate Hub has expanded to include more dining options and services.
---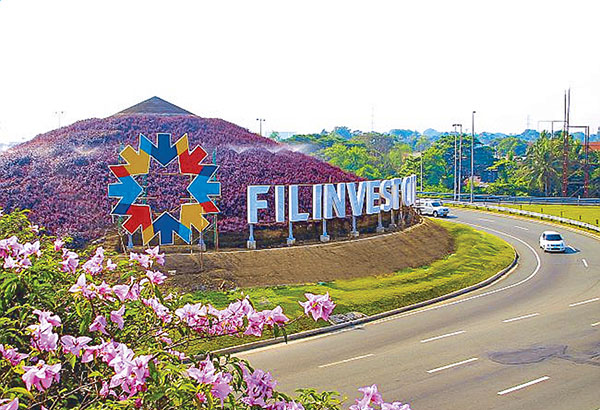 Welcome to Filinvest City, a township that's like no other in Metro Manila.
---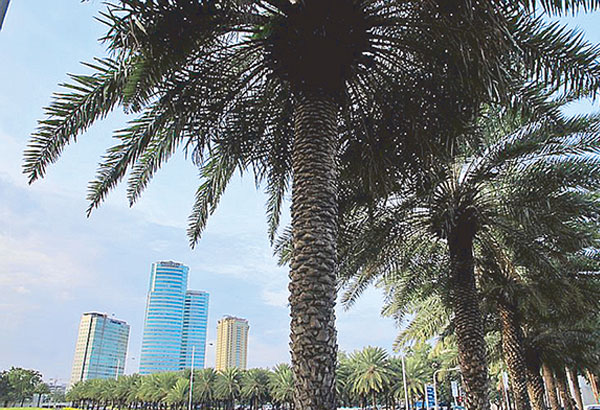 Wide roads, date palms and shade trees are hallmarks of the garden city of the south
---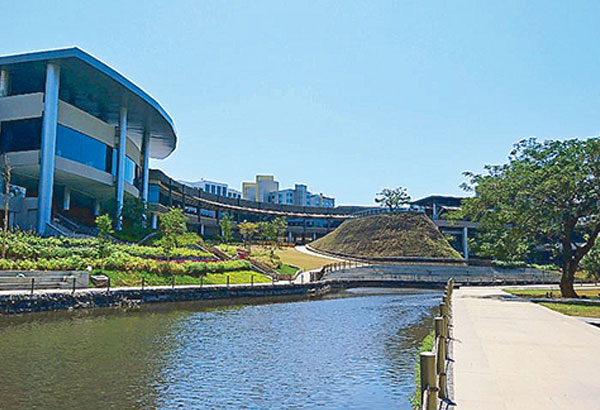 The river on the side of Festival Mall is enhanced for everyone's enjoyment.
---
Three major components were identified in the enhancedmasterplan: a Central Park along the Promenade Avenue that would connect the east and west sides of the city; a greenbelt system along Spectrum Midway Avenue, linking it from north to south; and Riverside Park, which will enhance better the already naturally occurring river that dissects the city.
 "The idea is that from north to south or east to west, it's connected by greens and everywhere you want to go you can experience a park setting. This big linear park leads to what we call River Park, a part of the Festival Mall expansion which wasintegrated into its al fresco dining experience," she furthers.
On the other side of Filinvest City is the Northgate Cyberzone, also known as the premiere IT-BPO Parkof the South. Here, beautiful date palms and tree canopies for shaded walking and jogging add to the campus, laid-back ambience of the area.
 "The insights we gleaned were to improve on the pedestrian and bike networks, to make walking through Filinvest a pleasant experience through landscaping," says Kate. "We are building an enhanced urbanscape for better pedestrian experience and people movement."
Filinvest City also encourages sustainable practices. One way is by providing cycling infrastructure—bike lanes within its road networks with bike stand and parking provisions—that would encourage reduction of vehicular traffic and lessen carbon footprint.
 "We recognize that urban planning is about building a sustainable future. We are eyeing to register Filinvest City in the US Green Building Council's LEED Certification for Neighborhood Development, the first in the country. Having infrastructure that promote wellness will eventually bring a high quality of life for the community," Kateshares.
In addition, a lot is also in the pipeline to transform Filinvest City into a smart city. "Basic infrastructures are already present in the city: assured water and electricity supply, sanitation and solid waste management, citizen participation, efficient urban mobility and public transport, safety and security of citizens, and robust IT connectivity," Kate says.
If there is any developer to give the south a green, sustainable and self-sustaining city, it's Filinvest. They've always had that vision — and now they're building an even brighter and greener Filinvest City.
Source: http://www.philstar.com:8080/business-life/2017/04/24/1693242/filinvest-city-enhances-masterplan-create-even-greener-central