Filinvest City rides growth in the Metro South
Filinvest City rides growth in the Metro South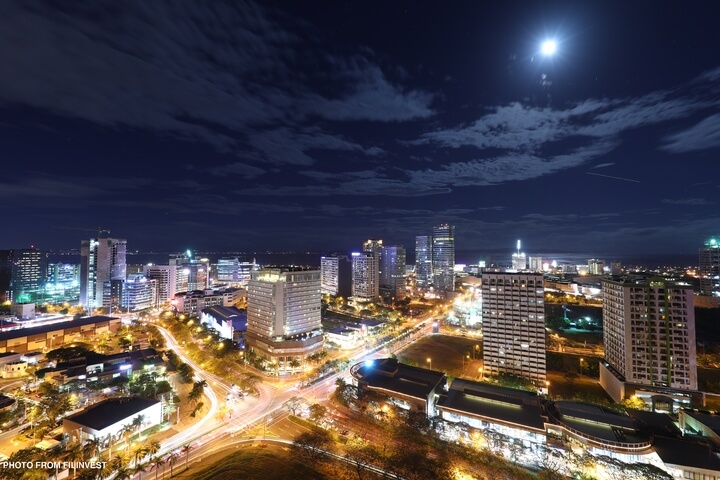 Alabang in Muntinlupa City continues to maintain its standing as an attractive real estate investment, holding its own against other locations in Metro Manila like Makati, Fort Bonifacio, Ortigas and the Manila Bay area.
Of this, Filinvest City firmly establishes itself as the premier central business district (CBD) in Metro South, setting the pace amidst this robust real estate environment.
"The elements that comprise a well-planned township or CBD are anchored on placemaking and a multi-faceted approach to planning, design and management of public spaces," said Joey Bondoc, Manager for Research at leading global real estate services company Colliers International. "Overall, placemaking should help transform places into destinations where people can synergistically converge."
Filinvest City's true live, work, play environment brings together a residential haven, a business central, a leisure destination, learning and education zones, and a medical and wellness hub – all part of a comprehensive future-ready masterplan – and are just some of the impressive qualities that give Filinvest City its competitive advantage among other comparable developments.
Coupled with Filinvest City's impressive infrastructure are underground utilities and wide sidewalks, lush landscaped parks and bike lanes, as well as eco-centric enhancements,which make the environs fresher, greener and healthier. Thus, Filinvest City can very well claim to be a real garden city.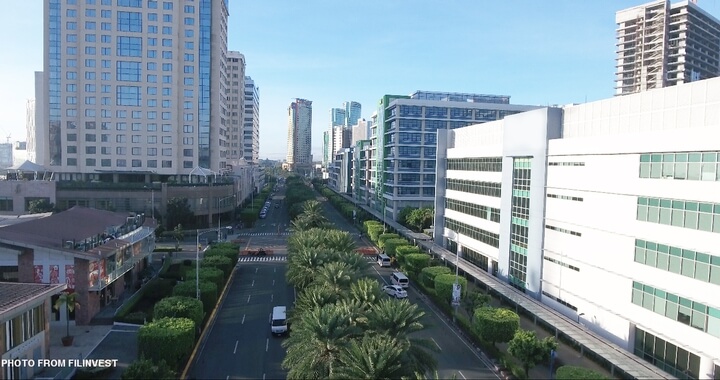 As such, Filinvest City has attracted such top local and multinational companies as Insular Life, Shell, Convergys, HSBC and Deutsche Bank.
Recently, it welcomed the Ascott Group of Singapore as it inaugurated Somerset Alabang, its newest upscale service residence in the country.
"Filinvest has been quite busy transforming Filinvest City to what it is today – dynamic, growing, and a true green city." Said Filinvest Alabang Inc. Executive Vice President Catherine Ilagan.
More to the point, data from Colliers shows that office capital and land values in Alabang have enjoyed a steady and respectable growth rate of 9 percent and 15.4 percent, respectively, over the past five years, driven by new vertical projects both in the residential and in the office space, among these Bristol at Parkway Place, Botanika Nature Residences and the state-of the-art Parkway Corporate Center.
READ: Filinvest City's Parkway Corporate Center to offer space for thriving SMEs
Furthermore, from the same data, office rental rates in Alabang presently stand at P650 to P700 per square meter, representing an impressive compounded annual growth rate (CAGR) of 6.3 percent, as opposed to the CAGR of Makati, which stands at 6.2 percent, and for Fort Bonifacio at 5.8 percent.
This uptick has been attributed to improved accessibility to the area and even the CALABARZON (Cavite, Laguna, Batangas, Rizal, Quezon) region beyond, thanks to the completion of key infrastructure projects, such as the Skyway, NAIA Expressway and the Muntinlupa-Cavite Expressway.
Other factors that make the South attractive to developers and investors are the clearer air and less-harried atmosphere, the presence of top educational institutions and the adequate labor supply and growing retail base.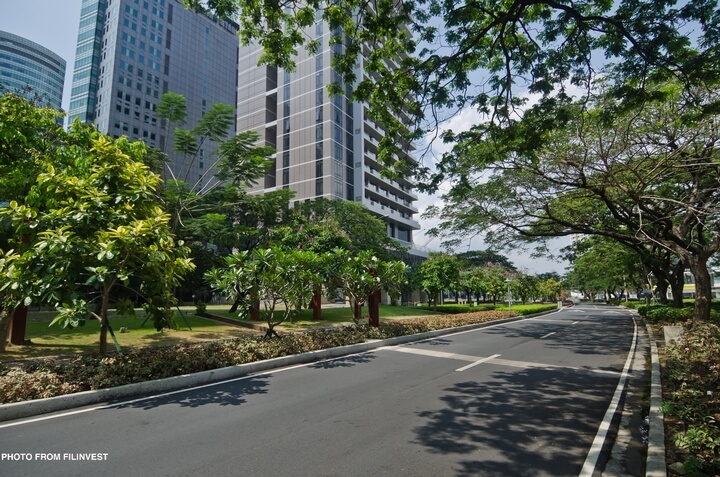 "Metro South has its own niche. Aside from being the preferred location of a number of BPO firms, Metro South is also a popular location for support industries in the CALABARZON region's industrial hub," Bondoc said.
Colliers also forecasts office lease rates in Alabang to rise between 4-to-5 percent in the next 12 months, with more locators – consisting mostly of Business Process Outsourcing (BPO), Knowledge Process Outsourcing (KPO) and Multinational companies – turning to the South to house their operations.
With all of these advancements, Filinvest City is more than ready to meet this demand and is well-placed to bolster its position as the prime mover in the fast-growing Metro South, fueling the unstoppable and continuing growth momentum in the area.
Source: http://cnnphilippines.com/business/2017/09/15/filinvest-city-rides-growth-in-metro-south.html