Filinvest City eyes to be first LEED Gold-certified neighborhood in PH
Filinvest City eyes to be first LEED Gold-certified neighborhood in PH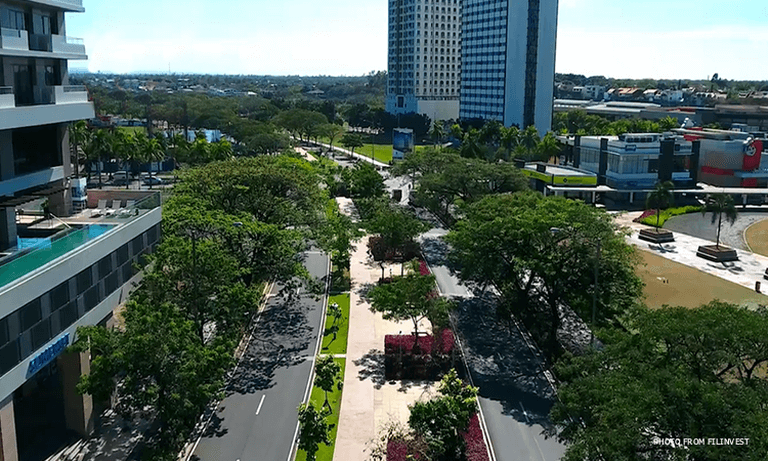 Think central business districts (CBD) and it's usually towering skyscrapers with asphalted roads snaking in between them.
Indeed, much of Metro Manila has become a dense, overcrowded jungle. But instead of leafy, green trees, the jungles of enterprise in the country have generally become associated with huge plate-glass windows and acres of concrete.
However, one business district has been bucking that trend for over two decades. And it's only a 20-minute drive south from Makati.
Filinvest City, Alabang's premier CBD, is striving to become recognized as a global garden city as it applies for the country's first-ever Gold certification in Neighborhood Development in the prestigious Leadership in Energy and Environmental Design (LEED) program.
LEED, which is managed by the non-profit U.S. Green Building Council, recognizes designs that are environmentally responsible from construction to maintenance.
The company said it registered for the program in May 2017 and is hoping to get certification soon.
"In the past number of years, Filinvest City has been quite busy transforming itself to what it is today – dynamic, growing, and a true green city," said Catherine Ilagan, Executive Vice-President of Filinvest Alabang, Inc. (FAI), the developer of Filinvest City.
In a separate statement, FAI told CNN Philippines that the LEED certification will be "an affirmation that we have been doing this right from the start."
"Its green features were put in place for the ultimate benefit of residents and locators, all towards the goal of making Filinvest City an ideal community, one that is balanced and eco-sustainable," the company also said.
Green ever since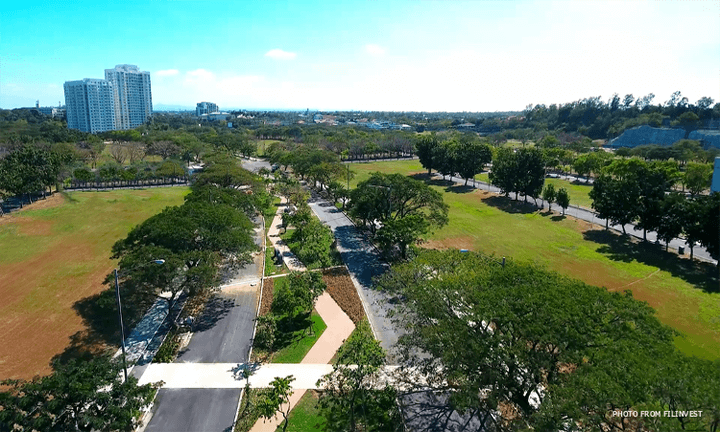 Filinvest said it is able to vie for the recognition because it has continuously fulfilled the vision of the late Filinvest Development Corporation founder Andrew Gotianun Sr.
"Filinvest City is committed to continue what our founder Andrew Gotianun Sr. has started, how he envisioned Filinvest City to be," Ilagan said. "All these efforts now are done to strengthen our position as the only garden CBD in Metro Manila and we are continuously raising the bar to be globally competitive and give more breathing room to our locators and residents through our garden city efforts."
In 2012, Filinvest reassessed the city's masterplan, which included retaining verdant and wide-open fields, thousands of plants and even a "living creek" coursing through Filinvest City, as seen in Festival Mall.
In addition, Filinvest manages everything in the city from landscaping to security, ensuring minimal harm to the environment.
Meanwhile, the company's investments in building wide streets and sidewalks, as well as accessible public transportation, have made Filinvest City a true model in mobility, especially with the lack of traffic jams (the envy of many in Metro Manila).
The company said these factors will not only help with its vying for LEED certification but will also provide Filinvest City an identity that is unmistakably its own -- a place where people can balance work, leisure and living.
A greener tomorrow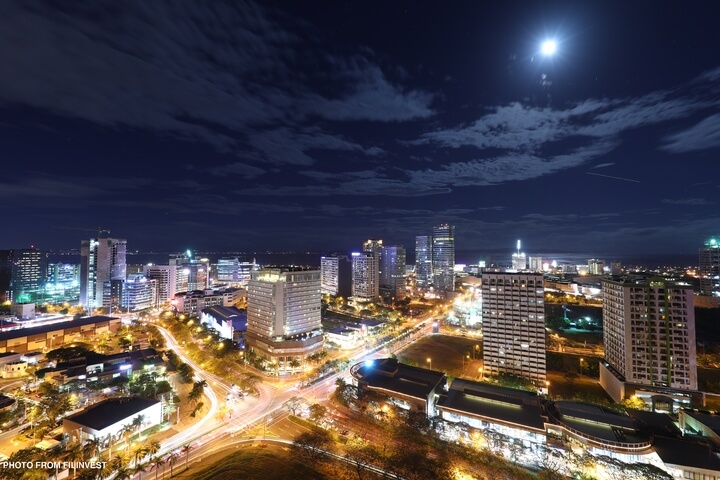 But if you think all this focus on being green has turned businesses away, you'd be wrong.
Since Filinvest City initiated its masterplan enhancement in 2012, over 50 new developments have been added to the CBD's portfolio.
Upcoming developments include Filinvest Axis, the high-end, residential Botanika Nature Residences and Vector Three, which has been awarded a Gold certification for an office development.
Despite these accomplishments, the company said it's not done innovating what could arguably be the greenest CBD in the country.
Future plans include making Filinvest City a truly walkable space by building parks and walkways that would allow visitors to explore all 244 hectares by foot.
"We want to be known and experienced as a breathing, model green city," Ilagan said. "All that we're doing -- enhancing our open spaces and greens, cultivating progress with new developments and adding infrastructure -- these are all focused efforts to nurture a true sense of community."
Indeed, Filinvest City shows that thinking ahead will truly pay off in the future.
Source: http://cnnphilippines.com/business/2017/10/25/filinvest-city-first-leed-gold-certified-neighborhood.html