The edge of owning an office space
The edge of owning an office space
The 32-storey Parkway Corporate Center is now opening its doors to investors who want to give their businesses the singular advantage of occupying a corporate space in an intelligent, green-oriented building at Filinvest City in Alabang.
For business owners, an office space which they can call their own signifies they have achieved a major corporate milestone. With its enviable location at the gateway of the garden central business district in the Metro South and state-of-the-art design features and amenities, Filinvest's Parkway Corporate Center makes for an ideal office as it allows you to move up when you move in.
As an investor or entrepreneur, ownership lets you capitalize on your asset, as opposed to merely being a tenant. Ownership of your office space gives you the freedom to fit out and customize your unit's amenities, depending on your business operation's needs and specifications. Ownership also offers long-term financial advantages and investment potentials, including tax savings and better cash flow management.
With long-term fixed-mortgage, you can anticipate your monthly expenditures, as opposed to leasing with the fear of annual rent increase or, worse, lease expiration. When you own your office space, you continue your operations worry-free.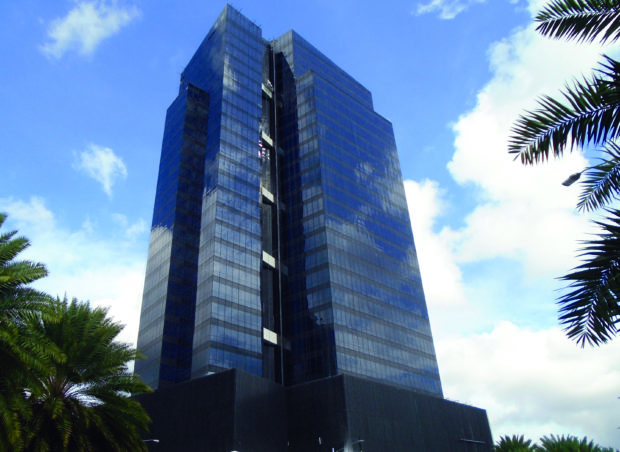 Parkway Corporate Center's impressive building features and amenities are bound to attract top tenants, giving you utmost peace of mind knowing that you are dealing with reputable locators. You acquire an office unit at a low cost. Typically, you can also demand higher rent that creates increased profits. And as landbank options in major central business districts (CBDs) decrease, and with the shortage of office spaces in Metro Manila, capital values and rents are experiencing an upsurge, with multinational tenants seeking longer lease terms for up to five to 10 years, allowing for longevity of guaranteed income and the assurance of steady and continuous returns.
With Parkway Corporate Center as your business address, you get outstanding building characteristics. To best suit your corporate needs, it employs intelligent space planning with flexible and combinable office units averaging 36 square meters. Whole floor options for larger companies are available.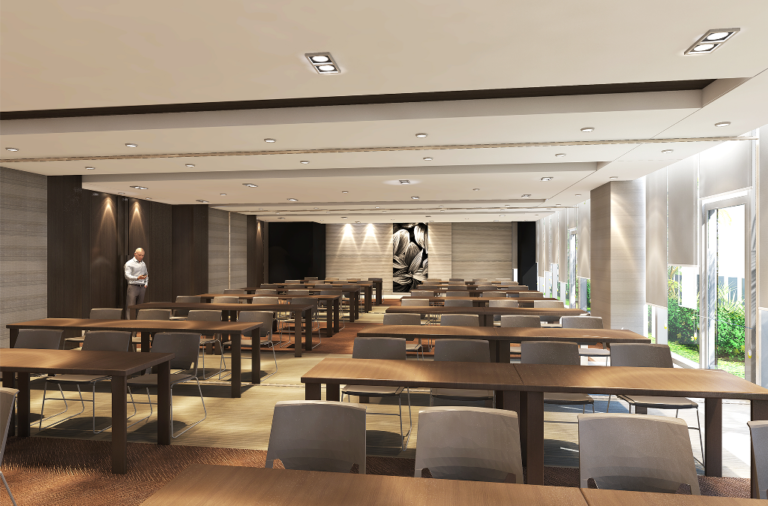 Modern building facilities include six high-speed elevators, 24-hour security with CCTV cameras in strategic areas, 100 percent back-up power and advanced fiber optic backbone. Other exceptional amenities include an elegant main lobby, a retail plaza at the ground floor, a fully-equipped business center for meetings and other small business functions, podium deck garden, balconies on every five levels, plus eight levels of secured parking.  
In keeping with Parkway Corporate Center's green orientation, its glass curtain wall is double-glazed with a low e-coating to reduce heat and UV (ultra-violet) radiation, reducing cost and while raising energy efficiency and sustainability.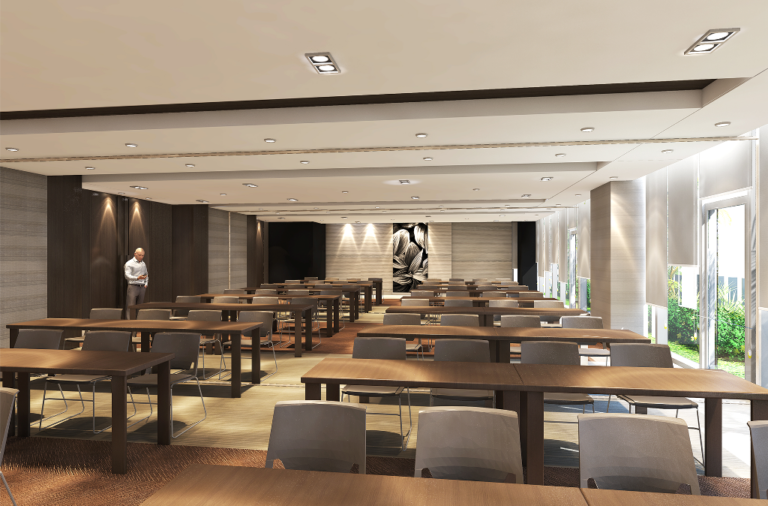 Having your business offices in Filinvest City in Alabang gives you great advantages with its increasing land values, allowing for continuous growth. Alabang also has a strong client base, enabling you to tap new markets and gain more customers, and a talented labor pool, making businesses thrive even further.
Additionally, Filinvest City puts you at a prime, strategic, and prestigious setting where a full spectrum of offerings—from premium lifestyle and retail facilities, to one-of-a-kind residential concepts—are at hand for a true genuine work-live-play environment.
You also get to enjoy greater accessibility as Filinvest City has an efficient public transportation hub South Station and easily connects to the North and CALABARZON area through Skyway, South Luzon Expressway and Daang Hari Road. Ninoy Aquino International Airport is just ten kilometers away.
Owning an office space at Parkway Corporate Center at the premier CBD in the south, Filinvest City, truly has numerous benefits.
For more information, call (02) 8096517 or visit www.parkwaycorporate.com.
*This article is originally published at https://business.inquirer.net/259578/the-edge-of-owning-an-office-space#...