7 Photos from Filinvest City's Christmas Displays that Prove the South is Awesome
7 Photos from Filinvest City's Christmas Displays that Prove the South is Awesome
South peeps will back me up on this claim: the Metro South is pretty awesome. Particularly the Filinvest City, Alabang area, which is the garden business district. As someone from the south (particularly Alabang, Las Pinas, Paranaque, Cavite and further South), I can tell you that here, the breeze is cooler, the streets are cleaner, less crowded, pedestrian-friendly and, although traffic can also build up on rush hours, it is still nothing compared to ruthless Manila traffic…while all along still being close to literally everything you'll need.
But what's even more awesome? The holidays. It's lovely down here. I remember December last year and I was walking the streets of Filinvest City. It was night time, but my path was illuminated by these date palms lining the road, all twinkling and dressed up in lights. I even stopped to take a picture, as I saw many others did, and thinking to myself how lovely it all was.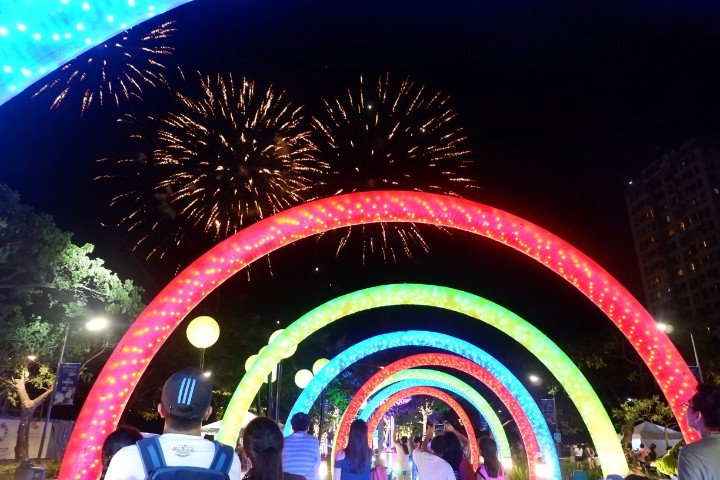 And now, those lights are back up again. This annual Christmas tradition of holiday decor, music, and merriment has returned for the sixth year in a row now, and it's even more magical than I remember.
Here are 7 photos from Filinvest City's Christmas Comes Alive set at the Spectrum Linear Park that prove holidays in the Metro South are actually pretty awesome.
7. The 40-foot tall Christmas Tree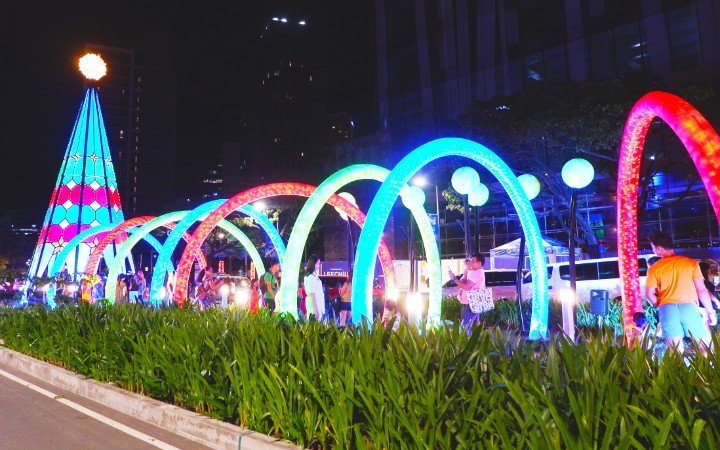 It can't feel like Christmas if there's no Christmas tree! Filinvest City takes it up a notch with one of its main attractions—a spectacular 40-foot tall Christmas Tree. The walkway leading up to the tree is lined with lamp posts and spotlights, as well as a festive archway that transports you to a Christmas Wonderland. All of this is meant to transport Filinvest Cityzens  into the spirit of Christmas and to drive the point home, this area's song is Ding Dong Merry Little High by Celtic Women.
6. Once Upon a Christmas Dream corner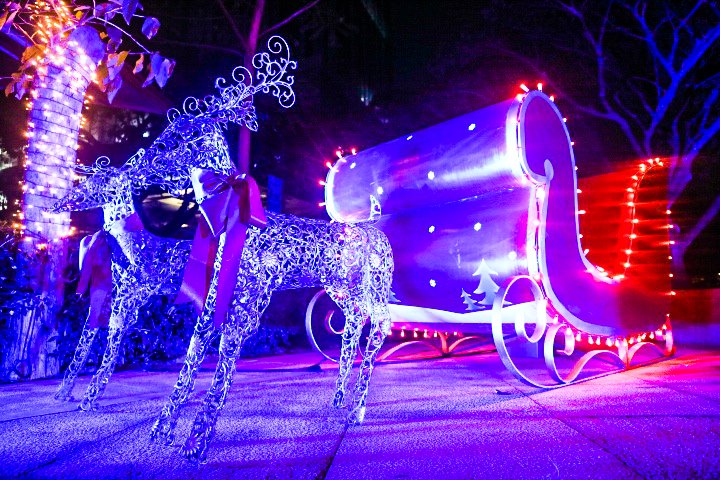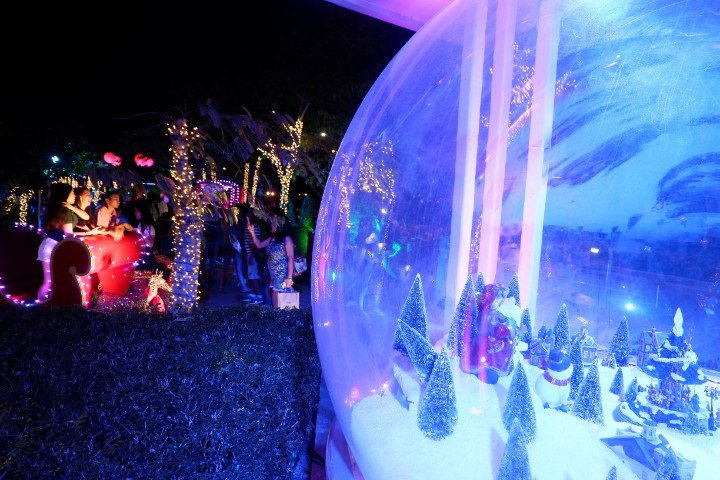 The Once Upon a Christmas Dream corner is decked out in festive colors and decors, another Instagram-worthy corner for family and friends. A massive snow globe housing a Christmas village can be found in the area, for that Winter Wonderland feels brought to the South. Experience all these while the theme song from Home Alone, Somewhere in My Memory, plays overhead.
5. All Aboard the Christmas Train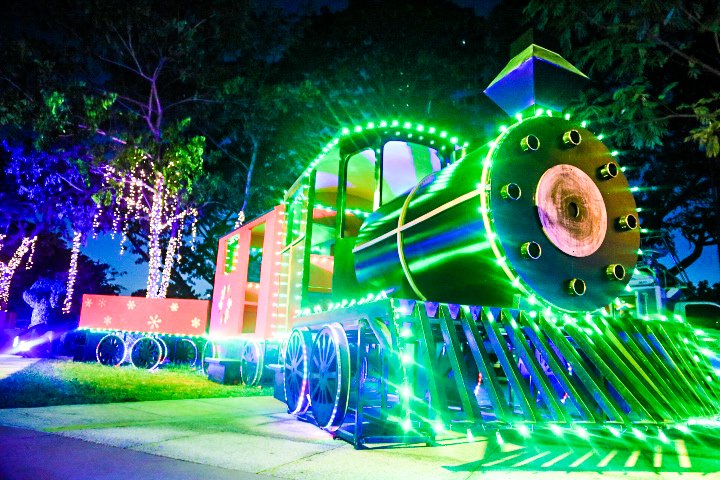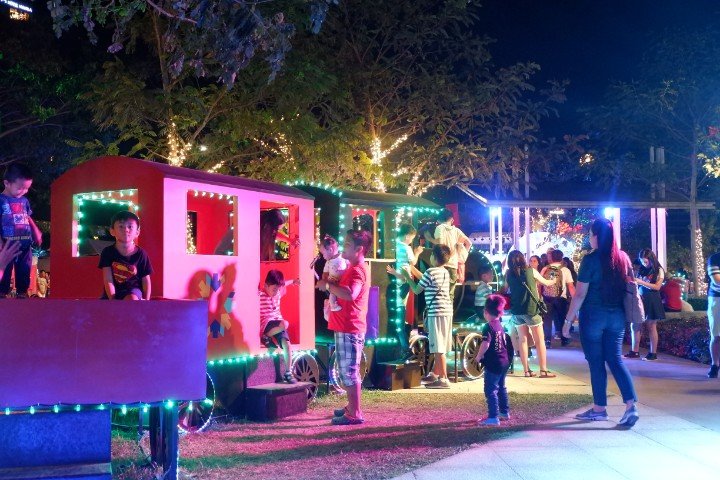 You know those lovely red and black trains you find on miniature Christmas town displays? You can find a life-size version of it at Filinvest City's Christmas Comes Alive, one that you can actually board! And if the idea of that doesn't warm your heart yet, wait until you hear the Christmas train's music, Suite from Polar Express, whisking you into a nostalgic ride into your childhood.
4. Up Up and Away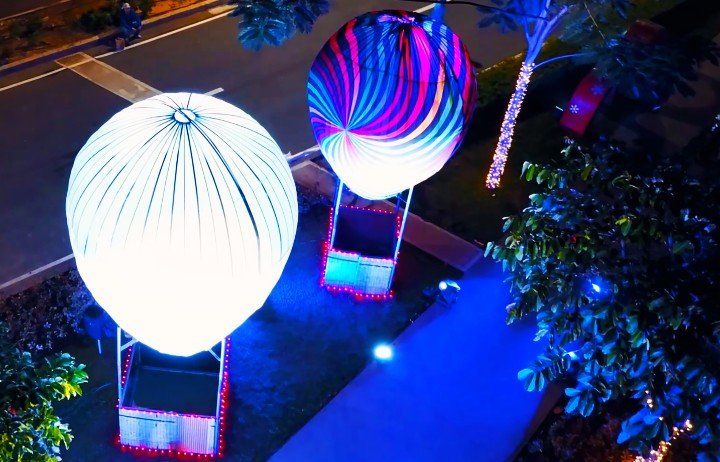 Up, up, and away! Let yourself be transported into a world of awe and wonder as you admire the Hot Air Balloon displays that were designed to uplift, inspire, and plant hope. After all, isn't that what Christmas is all about? Filling the air with an upbeat tune is the song Do They Know It's Christmas by Glee Cast.
3. Banchetto Filinvest City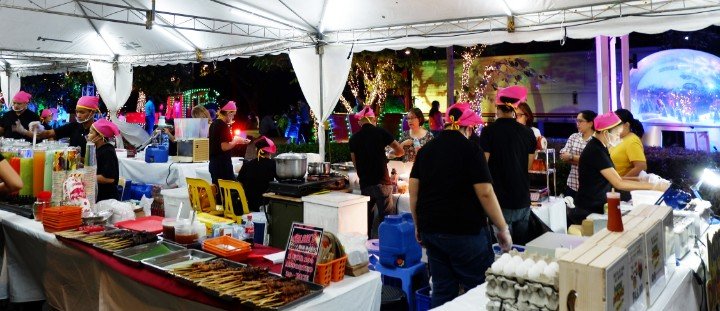 What is a holiday fair without a weekend food bazaar? Banchetto Filinvest City brings a diverse selection of good food and drinks—the perfect place to spend weekend nights at just chilling with friends or family. It's open every Friday and Saturday nights, starting November 16th until the end of the year, from 5PM-2AM.
2. Weekend Concerts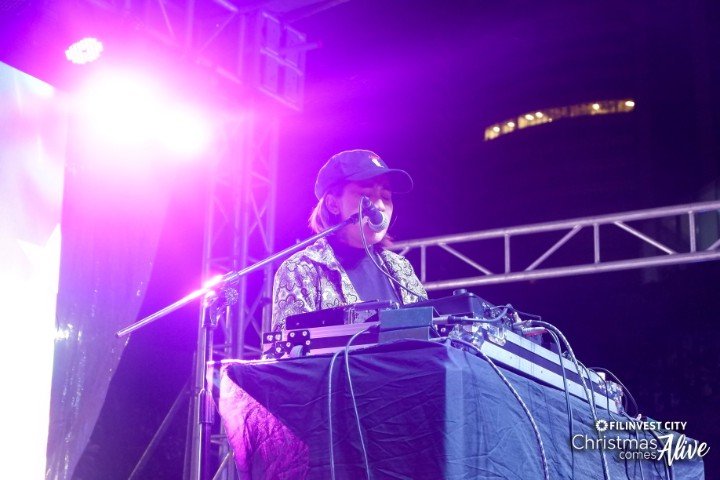 BP Valenzuela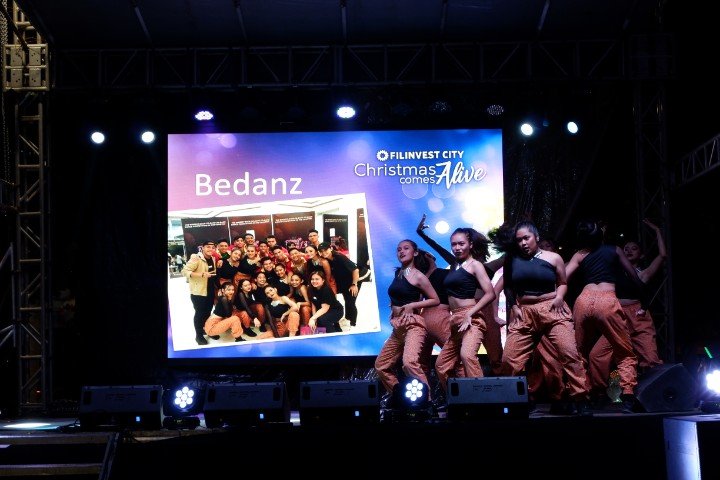 Bedanz Dance Group
Part of the Christmas festivities are the Friday performances of South-grown talents such as school chorale groups and community dance troupes starting November 16. Every Saturday starting November 17th to December 31st, everyone going to the Christmas Wonderland will also be treated to live musical performances by some of the best artists in the local music industry today. Catch Rivermaya, Quest, The Ransom Collective, Autotelic, BP Valenzuela and more in an intimate, mini-concert that'll get your heart in the mood for all these holiday festivities.
Here's the schedule of performers:
November 17th – BP Valenzuela
November 24th – I Belong to the Zoo
December 1st – December Avenue
December 8th – Autotelic
December 15th -Quest
December 22nd – Rivermaya
December 29th – The Ransom Collective
Wicked Adobo starts off the weekend shows at 7PM.
1. Fireworks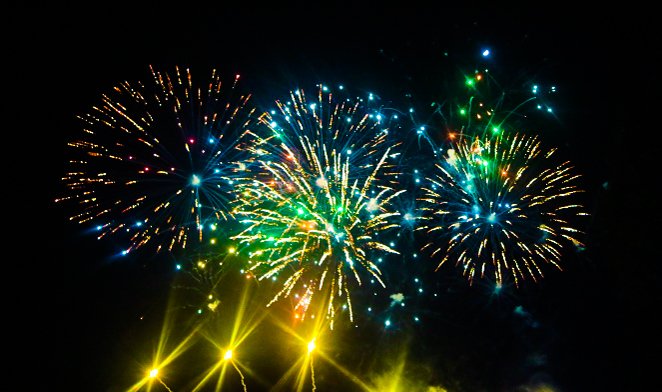 Ending each weekend fair with amazing fireworks are set to cap off Filinvest City's Christmas Comes Alive nights after the live performances, truly making this holiday fair a memorable one.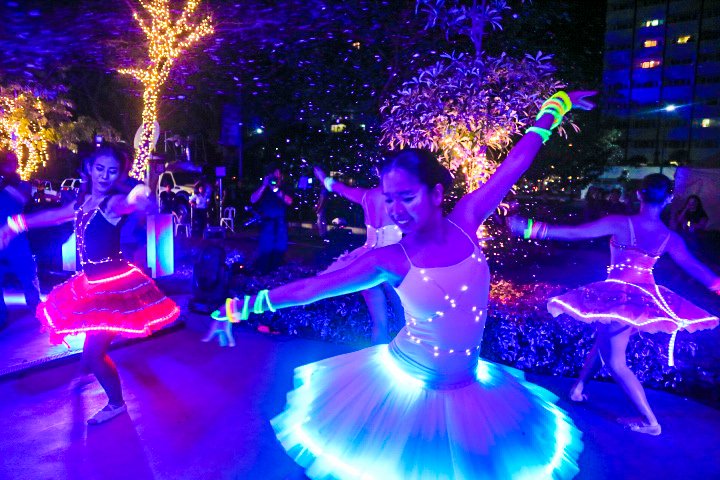 rue to its character of being a Garden City, Filinvest City brings the Christmas vibe to the outdoors with its vibrant displays. Head over to Spectrum Linear Park, the epicenter of the South's holiday festivities. But drive around the city and you'll see not only trees and lamp posts dressed up in lights, but buildings, too, as part of the yearly Building Decor Contest.
Us South peeps would wait for this every year, but now, secret's out. So come join us, too! You'll truly feel the spirit of Christmas here.
SOURCE: https://www.wheninmanila.com/7-photos-from-filinvest-citys-christmas-dis...