FDC 2018 net income up 31% to P13.4B
FDC 2018 net income up 31% to P13.4B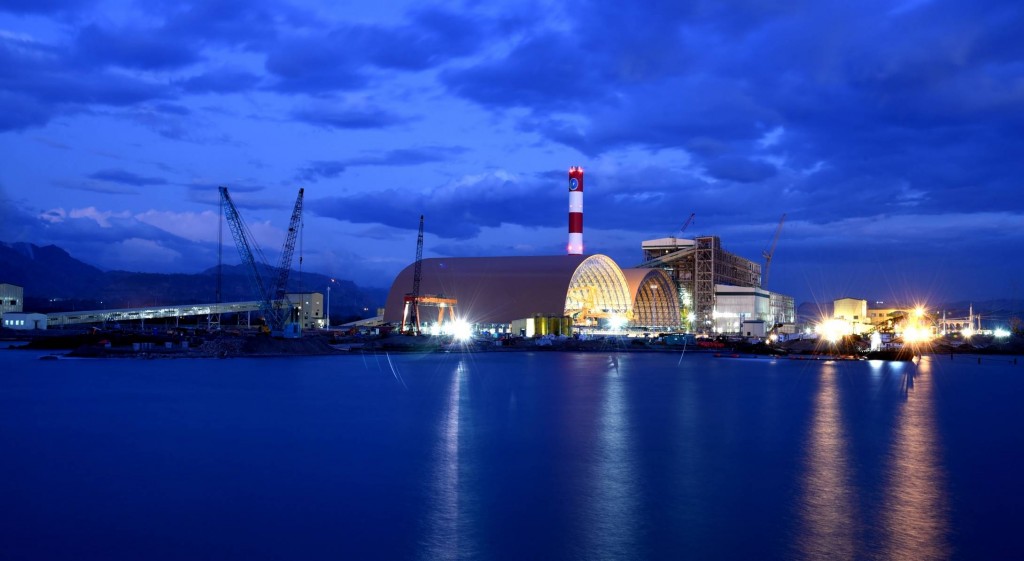 MANILA, Philippines–The year 2018 was a banner year for the Filinvest group as it reported consolidated net income of P13.4 billion, 31% higher than the previous year's net income.
Filinvest Development Corporation (FDC) is among the country's largest conglomerates with P591 billion in assets and P120 billion in equity. 
FDC officials said the increase is primarily due to growth in the company's  property segment as well as the power group's ramped-up energy sales from its 3×135 megawatts clean coal power plant. 
The bulk of the group's gross revenues had been generated by the property (43%) and banking (41%) segments, while power generation operations contributed 13% of revenues and the balance of 3% came from the sugar business. 
"Our investments, not only in power but also in property and bank infrastructure, are now being reflected in our healthy year-end net income," noted Chairman Jonathan T. Gotianun.
Property income reached P8.8 billion with growth driven mainly by its recurring income portfolio. The group's rental revenues from Filinvest Land Inc.'s (FLI) office and retail portfolio grew by 27% as it booked new leases from 124,000 square meters of gross leasable area (GLA) completed in 2017. 
FLI now operates 31 office and retail developments with a total of 712,000 square meters of GLA. It has a pipeline of 21 recurring income developments, with approximately half a million square meters of GLA currently under construction. 
FDC's hospitality assets also registered a 23% increase in revenues, the result, among others, of improved occupancy rates across all hotel properties as well as increased revenues from Mimosa Golf Clark. 
Together with Filinvest Alabang's (FAI) commercial land leases, the group's recurring income accounted for 38% of net income from the property segment in 2018. 
Banking subsidiary EastWest Bank also delivered solid results, ending the year with net income of P4.5 billion, and realizing 11% return on equity, which the group believes is one of the highest in the industry. 
Amid a rising interest rate environment, core operating income was flat as the bank's consumer focus helped to backstop the increase in interest expenses. 
The group believes that EastWest remains to be the most consumer-focused universal bank with consumer loans accounting for 70% of its total loans as of December 31, 2018. 
Excluding teachers' loans which declined due to temporary regulatory issues, EastWest's consumer portfolio of credit cards, auto, home and personal loans were up 16% year-on-year. 
Its commercial lending business, while still confronted with tight margins, managed to grow 16% year-on-year. The group believes that the bank's net interest margin for 2018 continues to be one of the highest in the industry at 7.4% as a result of its loan mix. 
Energy sales from the FDC Misamis power plant grew 24% in 2018. The power segment registered a P2.1-billion net income contribution or 16% of the group's net income. 
FDC Utilities, Inc. (FDCUI) operates the largest operating baseload power plant in Mindanao with capacity of 405 MW. In 2018, FDCUI partnered with Engie, one of the world's largest power generation and distribution firms, to establish Filinvest-Engie Renewable Energy Enterprise, Inc. (FREE), a joint venture providing solar energy solutions in the Philippines. FREE has since signed up three solar roof panel projects totalling 5.4 MW. 
Engie has likewise partnered with the group in establishing the Philippine's largest district cooling system with up to 12,000 tons refrigerant supplying FLI's BPO complex.
"The Filinvest group's entry into airports, hospitality and logistic parks marks the start of a new phase for FDC, as we kick off our involvement in tourism and infrastructure," said FDC President & CEO Josephine Gotianun-Yap, adding, "This adds another layer of diversity to our income mix while also complementing investments in the region." 
FDC together with FLI invested in the 201-hectare Filinvest Mimosa+ Leisure City (the former Clark Mimosa Estate). Under Filinvest Hospitality Corporation (FHC) subsidiary Mimosa Cityscapes, Inc., the group has a provisional license granted by the Philippine Gaming and Amusement Corporation for a casino integrated resort in Filinvest Mimosa+. 
More than US$200M has been allotted to the project, which includes a casino, lifestyle mall, fivestar hotel and events venue. 
FDC intends to engage a third-party casino operator to manage casino operations. The hospitality group recently added another jewel to its portfolio, the stunning Crimson Resort and Spa Boracay, which opened in November 2018 coinciding with the island's re-opening. /jpv
Source: https://business.inquirer.net/267477/fdc-2018-net-income-up-31-to-p13-4b...