Filinvest City hosts Wanderland 2019
Filinvest City hosts Wanderland 2019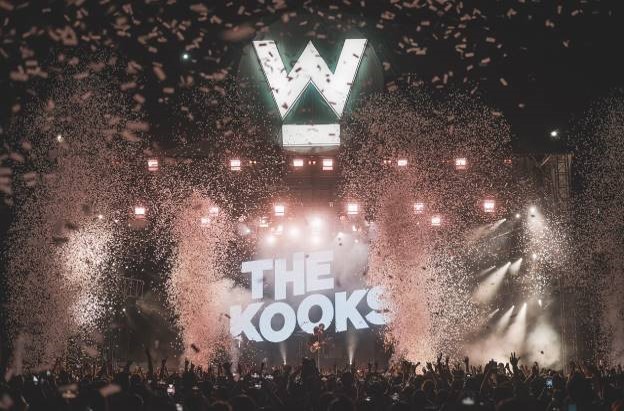 About 15,000 guests gather at the sprawling Filinvest City Events Grounds for the
Wanderland Music and Arts Festival 2019.
Metro South had another epic weekend recently when Filinvest City once again hosted this year's Wanderland Music and Arts Festival, one of the biggest music festivals in the Philippines.Now on its third year of celebrating music and the arts in Metro South's premier garden city, Wanderland 2019 was another huge success. About 15,000 "wanderers" gathered at the sprawling Filinvest City Events Grounds to enjoy the music and watch the performances of local and international artists. Filinvest City proves that it is the top choice for music festivals. 
To make everything convenient for festival goers, Filinvest City makes mobility easy by putting modes of eco-friendly transportation. Pedestrian-friendly, wide streetscapes make walking to the venue pleasant. There are accessible and walkable bike lanes. An eco-friendly 360 Eco Loop will also take visitors to their destinations. Filinvest City is also very accessible for both South and North people as it has direct access to the South Luzon Expressway, Skyway, Daanghari Road, Muntinlupa-Cavite Expressway and Alabang-Zapote Road.
Filinvest City also provides other amenities that cater to guests' needs, such as hotel accommodations for the talents, organizers and concert-goers who traveled fat to attend the two-day festival; lifestyle hubs where they could further relax; and wide spaces for parking and round-the-clock security to keep the event peaceful and organized. 
"The Filinvest City community is happy that many are choosing us to be the venue of their event. We will continue ensuring that we provide great experience to our beloved community and guests," stated Don Ubaldo, Filinvest Alabang, Inc. VP. 
Apart from Wanderland, Filinvest City also hosts other big gatherings that aim to establish human connections—the Toyota Music Fest, Music Run, its very own Festival of Possibilities that will return this April 26 for its second installation and sporting events like marathons and fun runs. 
Originally published at Philippine Star 27 Mar 2019