Filinvest unit signs JV deal with Japan's Mitsubishi Corp.
Filinvest unit signs JV deal with Japan's Mitsubishi Corp.
FILINVEST Alabang Inc., a unit of Gotianun-led Filinvest Development Corp., on Thursday said it has signed a joint-venture agreement with Japan's Mitsubishi Corp. to develop a parcel of land inside Filinvest City in Alabang.
The agreement paves the way for the acquisition by Mitsubishi of a 40-percent interest in Filinvest's almost 17,000 square meters of land at the heart of Filinvest City in Alabang. 
"…The parties will then jointly develop a multitower, mixed-use complex, through a joint-venture company," the company said in its disclosure. 
"This new project is envisioned to be another prestigious development that will feature grade A office spaces complemented with impressive retail concepts in the area," it added. 
Closing of the transaction is subject to the satisfaction of certain conditions precedent, including obtaining approval from the Philippine Competition Commission (PCC), it said.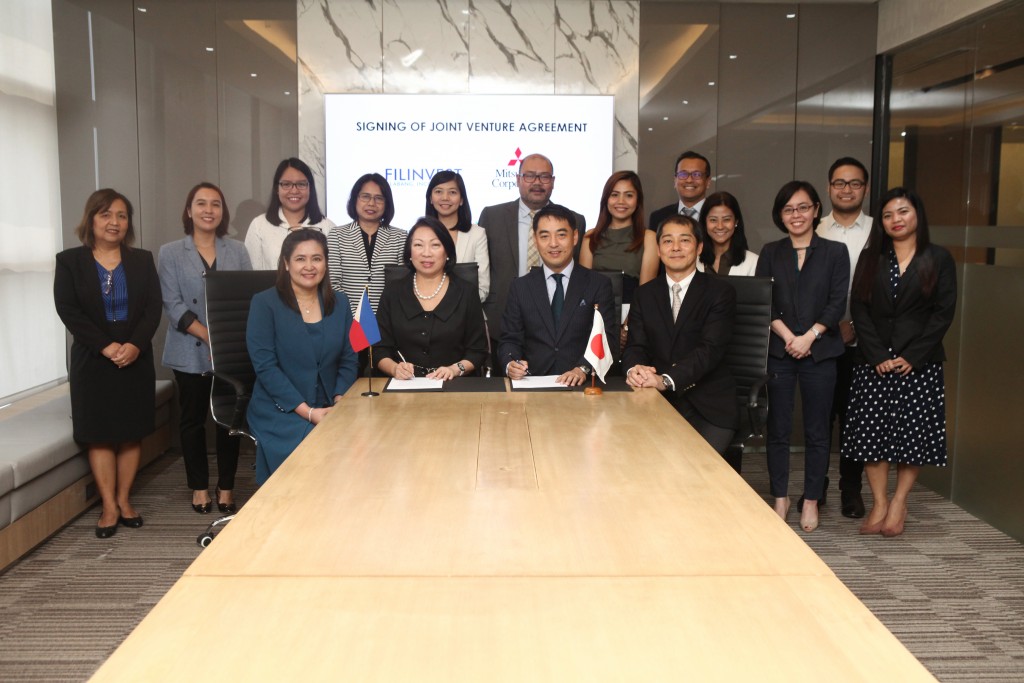 From left to right: Catherine Ilagan, President and Chief Operating OfficerFilinvest Alabang Inc; Josephine Gotianun-Yap, Chief Executive Officer and Chairman of the Board of Filinvest Alabang Inc; Kenichi Kumemoto, Head of Urban Development Division, Mitsubishi Corporation Manila Branch; Masahiro Nagaoka, General Manager for Asia Real Estate Development of Mitsubishi Corporation; standing are the management team for FAI and Mitsubishi together with external counsels
The company said the site is at one of the finest blocks in Filinvest City, across the newly expanded Festival Mall and adjacent to the premier residential strip Parkway Avenue. 
With the ongoing enhancement of Filinvest City, the project will also have direct access to the much-anticipated Central Park, which is another highlight of the development.
An estimated P15 billion has been earmarked for the project development cost, and it is anticipated to add approximately 183,000 square meters of mixed-use gross leasable area to the booming central business district in Alabang. Filinvest and Mitsubishi are set to bring in their expertise and experience in the fields of construction, operations and management, and urban development, to create their first shared innovative landmark, it said. 
"We are very pleased to enter into an agreement with Mitsubishi Corp. and we are looking forward to this partnership. We are optimistic that our synergy will bring forth another first-of-its-kind development that will complement the growth and vision of Filinvest City." Catherine Ilagan, Filinvest Alabang president, said.
Source: https://businessmirror.com.ph/2019/10/04/filinvest-unit-signs-jv-deal-wi...