Filinvest City can help business grow
Filinvest City can help business grow
Filinvest City is keeping its promise to be a future-ready next generation central business district (CBD) with its people-centric masterplan. Driven by innovation and technology combined with green developments, the pioneer township provides a refreshing environment in a complete community for its people.
Surrounding the township with sufficient green and open spaces, Filinvest City has created a lush environment aimed at improving the quality of life. Filinvest City is now put in a position as a frontier for economic growth amid a beautiful green setting, making it the "Garden City of Metro South." From top international and local corporations to small and large entrepreneurs who call Filinvest City their home, this Garden City has created a healthy business community that has become a benchmark in Metro South and beyond.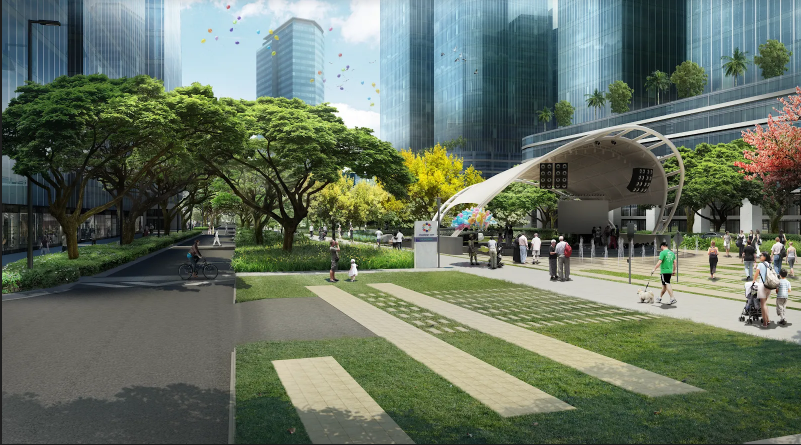 Green living and working spaces are beneficial to every one, and contributes to Filinvest denizens' well-being by encouraging physical activities, promoting mental health, and developing a sense of community.
Parks are a great place to engage in recreational activities. The trees create a healthy environment by absorbing carbon dioxide and other pollutants, as well as create a cooling effect which can counteract the heat radiating from the pavements and buildings.
Other CBDs such as Makati, Ortigas and Bonifacio Global City have seen diminishing land area that can be developed, making them too congested to welcome new investors. These CBDs also have limited green and open spaces which cannot contain its dense population.
With its enhanced masterplan, Filiinvest City ensures its position as one of the progressive communities in the country by providing the best business advantages to businessmen and investors with a vibrant backdrop of green and open spaces that truly benefit the locators, residents and guests of the community.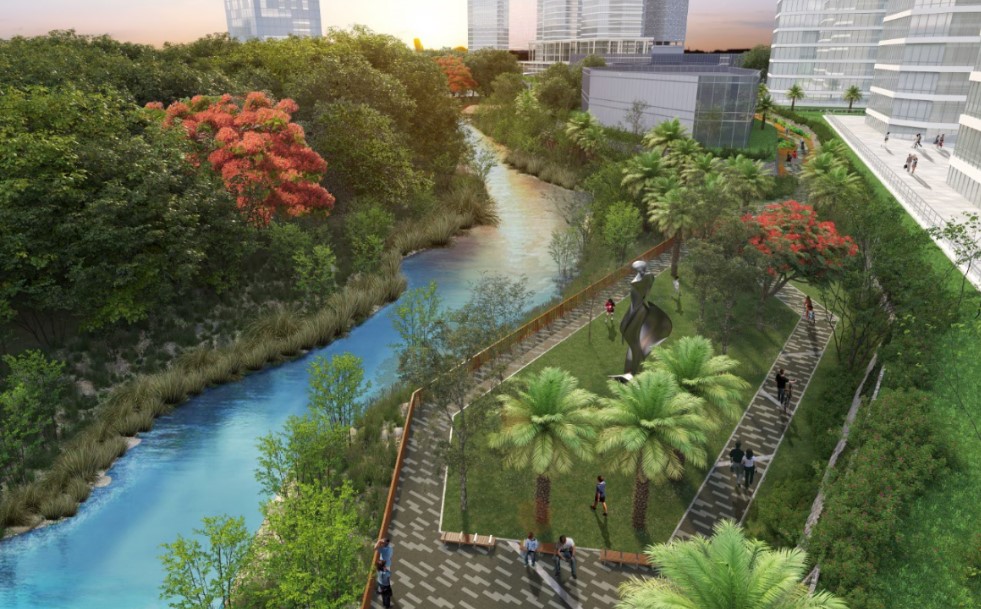 Open spaces give people a place to congregate and interact, thereby creating a sense of community and belongingness, according to a research from The University of Western Australia. Such spaces also make people happier and help cure mild depression since physical activity, social interaction, and recreation in a natural environment can help improve one's mental state. Moreover, it can make city living safer by reducing stress and aggression which are precursors to crime.
"Congestion and lack of accessible open spaces in the metro has been one of the main causes of stress for many city dwellers. These spaces are essential for recreation, fitness and relaxation. And this is the main reason why Filinvest City provides green spaces, parks and walkways. It makes the community a more ideal and productive place to live and work in," said Don Ubaldo, Filinvest Alabang Inc. vice president for project development-townships.
Filinvest City has three major parks namely the Spectrum Linear Park, a greenbelt with stimulating and relaxing installations that connects the northern and southern zones of the CBD; the Central Park, the jewel of all greens in Filinvest City. This almost one-hectare area is envisioned to be a major event space that can be a venue for a fair or concert, and a picnic area; and the Creekside Park, a waterfront development with monumental public art nestled in a more natural setting.
There is also the Festival River Park allowing connectivity in the community. It also gives shopping and dining a whole new experience with its green landscaping anchored on a natural river that runs through Filinvest City. The Festival Water Garden is designed to be a serene oasis for shoppers, and the Axis Tower Park with its water feature and gravity-defying sculpture serve as a nexus for the four Axis Towers where workers can converge.
A study by John Compton, author of The Proximity Principle confirms that proximity to parks and open spaces increases property values.
Urban green spaces are valuable environmental resources that enhance livability.
Economically, these influence property values and attract investors. As the only true breathing garden city in the Philippines, Filinvest City's value appreciation increased at 300 percent in the last 10 years. It continues its robust land value appreciation, making it an ideal location for companies and investors.
Green spaces also promote productivity. As workplaces become more integrated with everyday life, many employees seek out activated third spaces to conduct business. This does not only improve productivity, but also attracts and retains talented individuals who want to work in the best places.
With dedicated green spaces, open spaces intentionally integrated into its masterplan, Filinvest City has become a great example of how a high-value, progressive development can co-exist with nature, to fulfill its promise of providing residents, workers and investors an environment for a life well-lived.
Source: https://www.manilatimes.net/2020/01/14/business/real-estate-and-property...