The Edge of Owning an Office Space at the Future-Ready Filinvest City
The Edge of Owning an Office Space at the Future-Ready Filinvest City
The Philippines made it to the top 10 alongside countries such as Japan, Singapore, United Kingdom, and China, placing as third best country in 2019 to invest or do business in, according to CEOWORLD magazine. 
Among the criteria the business executives considered in ranking investment potentials were: freedom, workforce, infrastructure, quality of life, and technological readiness. 
For global investors looking at the Philippines, Parkway Corporate Center—a well-planned and designed office condominium in Filinvest City, Alabang—offers a unique and appetizing opportunity to further boost the country as a business-friendly location with secured and strong financial future and high capital growth.
Situated in the high potential garden business district in Southern Metro Manila, Parkway Corporate Center at Filinvest City automatically presents an enticing proposition for businessmen and investors venturing in the Philippines.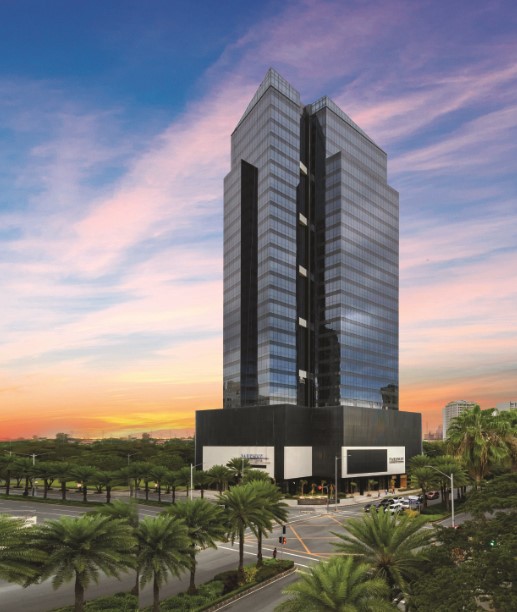 Unique accessibility
For any business or real estate investment, it's always been about location. Parkway Corporate Center at Filinvest City presents an enticing proposition for a future-ready venture in the Philippines. Parkway corporate Center captures a well-established market, its location is home to global, multinational and local corporations who have expanded and relocated from other congested CBDs.
This well-integrated live-work-play environment means business owners and investors are within proximity and have unique access to a wide-range of quality establishments: Festival Mall, Crimson Hotel, Westgate Center, Bloc 10 and Palms Country Club for retail and leisure; Botanika Nature Residences and Bristol at Parkway Place for residential options; medical institutions; and several educational establishments.  The international airport is also just a 15-minute drive away from Filinvest City via Metro Skyway.
Located where traffic congestion is not a commonplace unlike other CBDs, Parkway Corporate Center is easily accessible to other business districts and other growth centers via South Luzon Expressway exit coming into Filinvest City's Spectrum District, Metro Skyway, Alabang Zapote Road, and Daang Hari Road. Currently, the government's support on the development of infrastructure in this area includes the on-going construction of NLEX – SLEX extension which will soon make travel time shorter. Major thoroughfares also make Parkway Corporate Center a convenient workplace to a competitive and best-educated labor force from the greater Metro Manila and key neighboring provinces.
Increasing land values
Parkway Corporate Center is located in Filinvest City—a premiere central business district which has cemented its position as the new frontier in Metro Manila, with commanding land values from P268,000 to P572,000.00 per sqm net as of October 2019. It has also seen an approximately 300% growth in land values over the last ten years.
With the entry of global brands into Filinvest City, Parkway Corporate Center has been offering office spaces to accommodate investors, entrepreneurs and professionals looking to expand their real estate portfolio which creates a high potential for growth and return of investments, high office space demand in the Southern Metro Manila, steady increase of unit and land values, and opportunity to lease out units.
"The demand for office space in integrated business districts has been on an uptrend since the start of the decade. Offices here at Filinvest City enjoy the lowest vacancy rates compared to other central business districts. Demand is high, not only for BPOs, but also for traditional offices and corporate headquarters," said Sherilynne Santos, Parkway Corporate Center senior project development manager.
As the city takes a big leap towards becoming a dynamic business hub, Santos also says, "Parkway Corporate Center buyers realize that their units will rise in value as more projects are put up in the city to address employees' and residents' needs for mobility and the desire to be in well-integrated live-work-play environment."
Green and Sustainability
Sustainability is a long-term strategy for Filinvest City amid increasing urbanization in Southern Metro Manila and rising demand for housing and work spaces. "Most developments focus more on maximizing return of investments by building more structures than offering open spaces. But Filinvest City sees more sense in creating value rather than maximizing", said Don Ubaldo, Filinvest Alabang, Inc. (FAI) vice president for project development-townships.  "We thought the 'breathing room' provided by the green spaces will appeal to people even if this means reducing the land that can be sold."
Being registered under US Green Building Council's Leadership in Energy and Environmental Design (LEED) v4 Neighborhood Development Plan, Filinvest City has become an oasis that provides spaces where people not only work but also truly live and play amid the concrete jungle of Metro Manila. At the same time, state-of-the-art facilities and IT connectivity allow businesses to meet the demands of customers in the Philippines and abroad. Designed by top architectural firm H1 Architecture and Design, Parkway Corporate Center promises to further support Filinvest City's sustainable efforts. In fact, Parkway Corporate Center is the first LEEDv4 Certified under Core and Shell rating system in the Philippines, it gives the future occupants enough flexibility should they wish to pursue a green office in an energy-efficient building, making it a future-ready investment for business.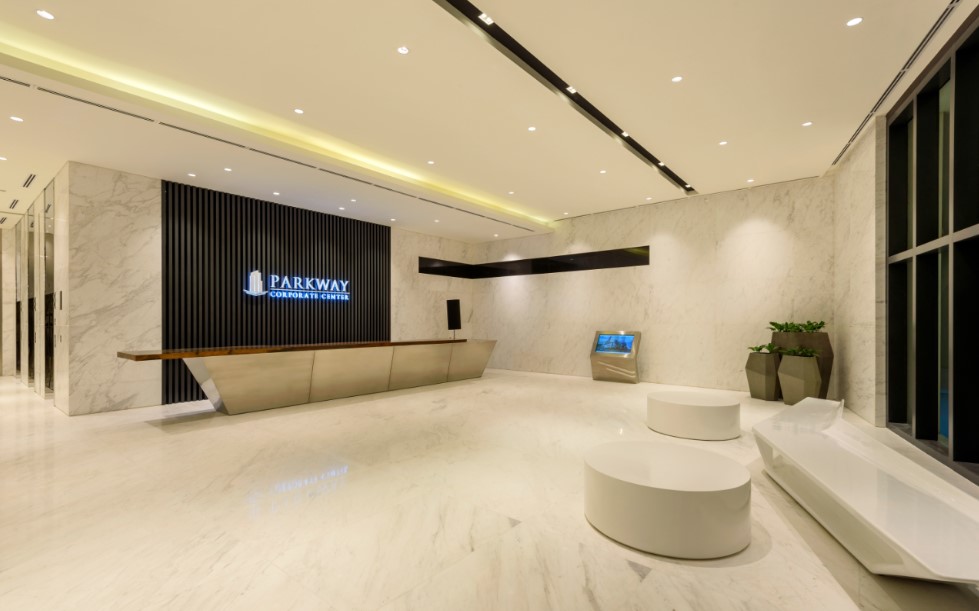 Riding on the growth
Parkway Corporate Center is an ideal business office that creates a sense of community and lends credibility, stability, and professionalism to your corporate image. Without a doubt, Parkway Corporate Center at Filinvest City continues to ride on the Philippines' growth momentum for businesses and investments with its future-ready, premium grade office tower with flexible and combinable office units that are now ready for occupancy.
To know more about Parkway Corporate Center, visit http://www.parkwaycorporate.com or call (02) 8 284-55-95.
You may also check out Filinvest City on the cover of International Property & Travel Magazine in this link: https://issuu.com/intprop/docs/ip-v27n1-filinvest?fr=sYTBlYzE4MzI4OQ