Alabang office condo earns the first LEED v4 Certification
Alabang office condo earns the first LEED v4 Certification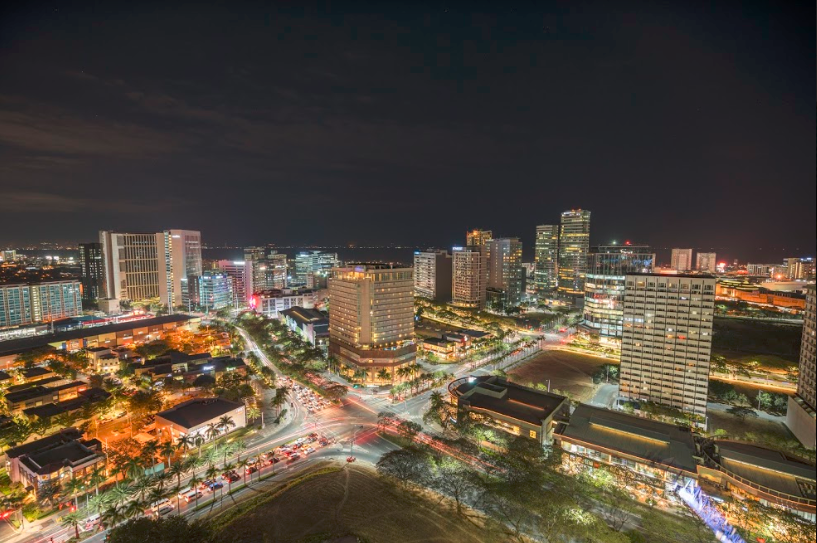 Parkway Corporate Center lives up to its promise to be world class, sustainable and green-oriented with its v4 Core and Shell rating, the first office development in the Philippines to have the latest version of LEED (Leadership in Energy and Environmental Design) certification.
The LEED Certification is an outline that ensures a building's sustainable goals and green strategies are successfully met.
Parkway achieved the prestigious certification by adopting strict and comprehensive green building practices. Among other things, it uses low-e glass to reduce the "heat island effect." This lessens the impact on the environment and lowers the cost of cooling the building all-year round.
The whole office development is energy-efficient—from the lighting system that uses LEDfixtures to minimize significantly energy consumption to indoor air-quality management. An integrated pest management was adopted as soon as construction started to avoid the growth and settlement of potential contaminants in the building and protect the environment and the occupants' well-being.
The building also has a safe HVAC (heating, ventilation and air-conditioning) system, which reduces by 7.5-percent total energy consumption with zero-ozone-depleting and low-global-warming potential. Parkway has water efficient plumbing fixtures to reduce greatly water consumption by 41.04 percent.
Complementing these sustainable features was the use of regional materials like concrete and steel sourced from local suppliers to support the Philippine economy and reduce the environmental impact of transporting materials from distant suppliers. About 37 percent of the total building materials content that had been manufactured were recycled.
Parkway's location was also carefully and deliberately chosen. Its sustainable goals dovetailed with those of Filinvest City, touted as the garden business district in Metro South and, which had also adopted green living practices and it's also a LEED registered neighborhood first in the Philippines. Filinvest City boasts of highly walker-friendly streets and pathways, improving public health by encouraging community members to walk or bike around the city. The system reduces traffic and carbon emissions from motor vehicles. Filinvest has plenty of open spaces and lush landscapes for an overall refreshing environment for surrounding developments.
Parkway is a winning investment for businessmen and investors. With its energy-saving practices, it is efficiently and consciously cutting back on expense for utilities and reduces carbon footprints to help slow climate change. Businesses are also providing healthy working environments for their employees: easy and stress-free travel to and from the office, and open and lush spaces that let them enjoy a refreshing environment.
With the LEED v4 Core and Shell Certification, property owners can adapt and adhere to best sustainable practices with the help and guidance of its property management team.
Parkway Corporate Center, as the first Philippine development project to earn the highest LEED Certification in Core and Shell, has established itself as a leader in green office spaces.
To know more about Parkway Corporate Center, visit   http://www.parkwaycorporate.com/ or contact (02) 8284-5595.
Source: https://businessmirror.com.ph/2020/05/06/alabang-office-condo-earns-the-...