Fostering art amid the pandemic
Fostering art amid the pandemic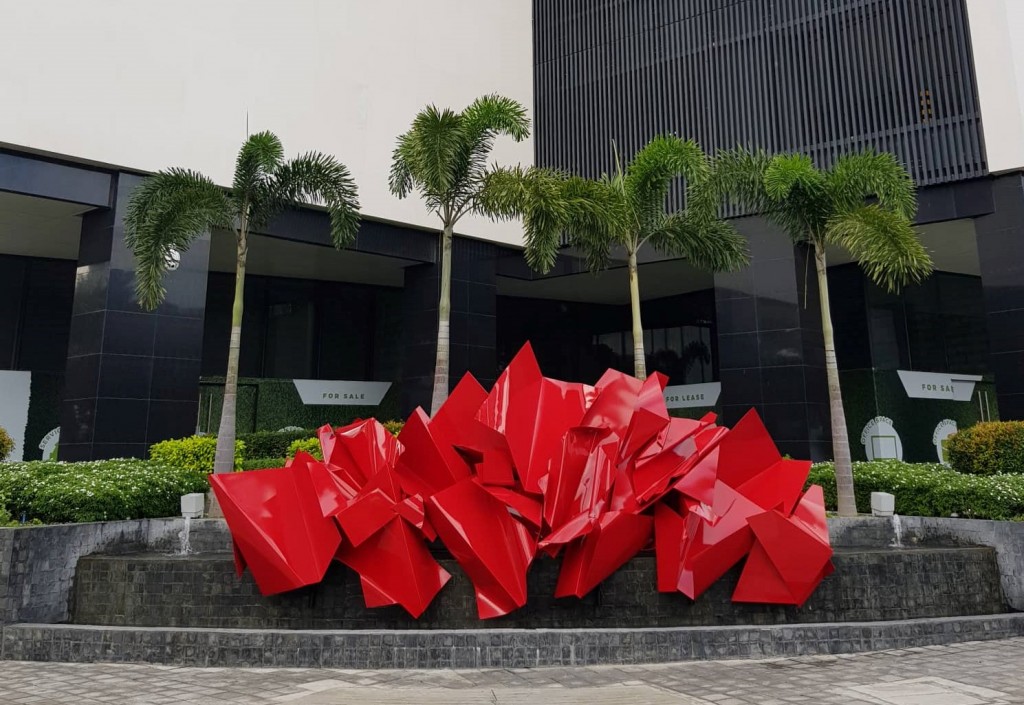 Many believe that the environment can contribute in providing a therapy to the stress caused by many problems in life and in maintaining people's physical and emotional well-being and most especially mental health. Retreating to a conducive environment to escape the stressful if not toxic atmosphere of the work environment is something many seek.
Considered a garden city in the south of Metro Manila, Filinvest City in Alabang, Muntinlupa has always been designed and built to be people-friendly while being the image of urbanization and modernization.
Developed by Filinvest Development Corp., through its arm, Filinvest Alabang Inc., this central business district is laid out in a big garden long before there was the need for safe and vibrant public spaces due to the ongoing coronavirus disease 2019 pandemic.
The roads are lined with trees, public parks are all around and anywhere people look, they will have greens to lend respite. Bicycle and pedestrian lanes are also in place to encourage residents and transients of the city to live an active lifestyle.
In addition to that, Filinvest City has commissioned artists to create public art as another way to soften the built urban environment and invigorate spaces rather than just have buildings.
Among the featured works is from visual artist and sculptor Jinggoy Buensuceso, whose commissioned work for Filinvest City, "Ikigai", which is Japanese for "a reason of being," stands prominently at the prestigious corner of Corporate and Parkway Avenues.
Buensuceso honed his craft while living in Singapore and New York, where he was based during the early period of his career.
He has collaborated with top retail companies, developers, and hotels in and out of the Philippines. The acclaimed artist is a material expert and his preferred materials are wood, cement, and metal.
"Metal is my favorite (material). Not many artists use metal because it's hard to manipulate but I love manipulating materials. I treat my materials like I have a relationship with them, parang may conversation (It is like having a conversation)," he said.
Ikigai is a Japanese concept mainly inspired by a crumpled paper. Buensuceso explained, "Artists, architects, engineers, songwriters, poets, even lovers, use paper for writing plans or ideas. If they're not happy with their idea, they crumple the paper and throw it away. That meaningful moment was what I wanted to capture because I consider that a journey to perfection."
The art piece is made of powder-coated aluminum to withstand outdoor elements, such as the weather, and is painted in the artist's signature shade of red to depict a strong passion for life and emotion.
It took Buensuceso more than five months to complete the project. Ikigai is meant to serve as "food for the soul" for the denizens of Filinvest City amid the hustle and bustle of city life.
"Art is important. If you see an art piece, it evokes different emotions, it helps you learn, and sometimes it even answers your questions. I'm happy that many companies are now investing in public art because it gives people easy access to works of art," he said.
Don Ubaldo, Filinvest Alabang Inc.'s vice president for townships, said, "Filinvest City's masterplan is to be a central business district, but we also want to provide more than the essentials for conducting business. One of our first efforts in making Filinvest City a vibrant live-work-play community is the presence of public art."
"Having art that is freely accessible within the community not only triggers cultural consciousness but also promotes the community's collective identity — one that instills a sense of pride, belonging and human connection even amidst a pandemic. Filinvest City is that place where people want to work, live and visit," he added.
Filinvest City recognizes the significance of public art not just an object to look at, but as a key factor in revitalizing public spaces in an urban setting, especially during these trying times. Buensuceso and his ilk are transforming the city into more than just a central business district with all the features of a highly urbanized city, but also a vibrant and meaningful community through public art, which helps people escape the hectic atmosphere of the city even just for a while.
Source: https://www.manilatimes.net/2020/07/21/business/real-estate-and-property...