What investors and potential homebuyers can learn from this future-ready CBD
What investors and potential homebuyers can learn from this future-ready CBD
Filinvest City is a win for the future of the country's real estate industry.
Central Business Districts or CBDs continue to be melting pots of big and small businesses alike, as well as urban dwellers who find the appeal and advantages of residing in high-rise residential condominiums really strong. CBDs are also known to help grow urban areas into sprawling communities, which all in all contribute to the advancement of cities. People living within the vicinity of a CBD are presented with fast-paced city living that opens access to most needs, so it's really important to have everything that one may need in a finite plot of space. 
Among the many CBDs sprawled in Metro Manila, and by extension in major provinces, what separates Filinvest City from the rest?
1. Your investments are more worthwhile in sustainable communities. 
Filinvest City's master-planned townscapes feature a mix of urban communes that showcase a comprehensive live-work-play environment in one dynamic location that melds one's vibrant career with 'breathe easy-and-unwind' areas – (a combination that facilitates thriving in one's career and home life) so Filipinos could thrive in their professions while enjoying life's simple joys that are close to home.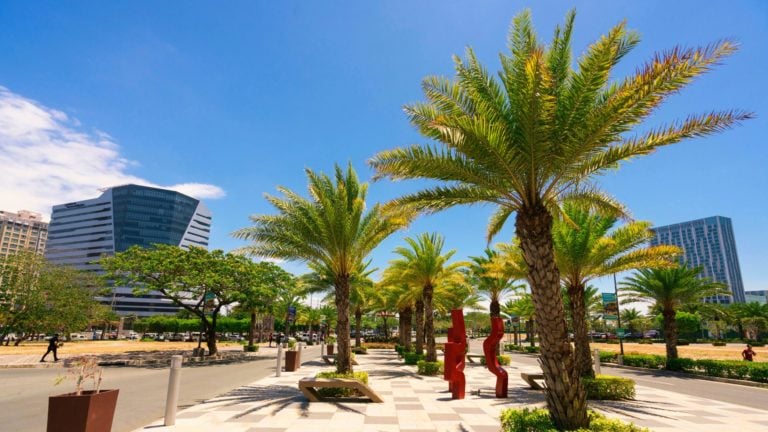 Spectrum Linear Park, an almost kilometer of green spine in Filinvest City, Alabang
Read more: https://business.inquirer.net/356698/what-investors-and-potential-homebu...
Follow us: @inquirerdotnet on Twitter | inquirerdotnet on Facebook
Filinvest City covers a prime 244-hectare property that allows abundant space for nature alongside buildings and infrastructure. It boasts a design that centers green and open spaces and features the Green Belt System which represents open parks throughout the city such as: Spectrum Linear Park, Central Park, River Park, Festival Mall Water Garden, and the future development Creekside Park.
The development gave importance to "Mega-blocks" or parcels of land that feature landmarks in the city. Included here are the Festival Mall Alabang and the soon to open Our Lady of Lourdes Chapel, both of which are located in the block coined as the City Center.
This grand plan, where nature and city life are seamlessly integrated, has gained recognition. Just recently, Filinvest City earned the prestigious three-star rating for the Pilot Version of the Building for Ecologically Responsive Design Excellence (BERDE) districts by the Philippine Green Building Council, a member of the World Green Building Council (WorldGBC), a non-profit organization and global network of national Green Building Councils.
Filinvest shared that to earn BERDE's seal of approval, one must adhere to its fundamental framework and strictly follow its distinct sections, which includes responsible management, use of land and ecology, water, energy, waste management, transportation, and other similar resources with the objective of improving the health and well-being of the city itself and the communities within. 
Filinvest City has triumphantly staked its claim as the pioneer of green townships having been recognized by local and international sustainability bodies. The township continuously raises the benchmark for sustainable progress in the country as the first and only CBD in the Philippines bestowed with both BERDE and the internationally recognized LEED-Gold Certifications awarded by the U.S Green Building Council. These two recognitions are proof that Filinvest City is aligned with sustainable property standards.
The experience and learnings of the Filinvest Group with respect to sustainable developments are espoused to its other townships such as Filinvest Mimosa Plus Leisure City in Pampanga, Filinvest New Clark City in Tarlac, and City di Mare in Cebu City.
2. Investing in a CBD amplifies city living at its finest. 
If you are a young investor, or someone searching for a new home, you want the best value in exchange for your hard-earned money. You will come across a growing trend that focuses on sustainable development or "green" properties, and that is for good reason. Aside from assessing real estate on the basis of location and accessibility, we should consider other factors that point towards how one development could be strategically designed to meet our specific needs, including the recent new normal such as health and the environment.
Filinvest City's sustainable property developments are built for the new normal and caters to investors who appreciate green ventures and value today's health standards. A future-ready development like Filinvest City isn't only built to offer a healthy environment but has also been designed to promote the live-work-play lifestyle which will provide people balance in their everyday lives. 
Over the last ten years, Filinvest City land values have grown 630%, or a compounded annual growth rate of 22 percent. As the development that continues to grow and albeit while it is still young, investing in a property early is analogous to planting seeds for the future. 
3. Living in a smart and green community is more forward-looking.
Many developers have adapted to recent changes in the industry worldwide in local projects and have attracted investors to experience living in posh and community-driven homes. With catastrophic effects of global warmings being felt in different parts of the globe such as flash floods and lowering sea levels, learnings from these events are being put front and center. For the end-user, deciding on a new home or those making their initial investment in real estate, these points are being put into consideration.
When picking a location, it is not a question of only how much space one can pay or if it serves one's current convenience. It ultimately becomes a matter or whether a property has potential to appreciate in value over time due to its location.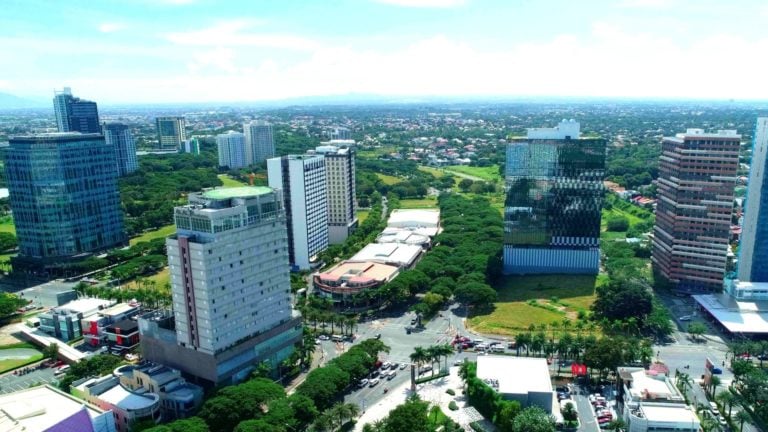 Filinvest City – the Garden Central Business District of the Metro South
Read more: https://business.inquirer.net/356698/what-investors-and-potential-homebu...
Follow us: @inquirerdotnet on Twitter | inquirerdotnet on Facebook
Of the multiple reasons to make an investment in Filinvest City, one that stands out is its resilient master plan built to match international standards which has resulted to capital appreciation while improving life in the community itself.
Its green features give one an environment where health and well-being are given importance. Apart from having the conveniences of modern life, the masterplan gives one the space to pursue other activities in a breathable and uncongested environment. Multiple modes of transportation are also accessible, and its park system makes walking and biking also included in its many ways to navigate the vicinity.
It has established itself as a premier Garden CBD in the Metro South, yet it continues to reinvent itself to meet the different needs of its community, especially times like the pandemic. 
The effects of climate change are rampant with very immediate and damaging results like floods occurring regularly. While no city can claim absolute shield against global warming, Filinvest City is designed and built around a resilient masterplan that addresses the adverse effects to the environment—and makes a way to adapt to it.
Whether for investment, business, or finding a new home, Filinvest has multiple offerings to choose from. Among the multitude of developers to choose from, pick the one that you know will give you the best return on investment in the long run.
Read up on breathable, green, and future-ready community of Filinvest City on its official website to know more: www.filinvestcity.com
Read more: https://business.inquirer.net/356698/what-investors-and-potential-homebu...