Filinvest City officially opens Our Lady of Lourdes Chapel
Filinvest City officially opens Our Lady of Lourdes Chapel
People looking for a sanctuary to reflect, meditate, and pray can now find refuge at the Our Lady of Lourdes Chapel in Filinvest City, Alabang. The chapel officially opened to the public recently this October of 2022, completing the innovative lifestyle in the Garden City of the Metro South, offering spaces for live, work, play, and thrive.
The blessing and first mass was officiated by His Excellency, Most Reverend Jesse E. Mercado D.D., Bishop of the Diocese of Parañaque (DOP); and was attended by the Gotianun Family, Filinvest executives and LGU representatives with Muntinlupa City Mayor Rufino "Ruffy" Biazon.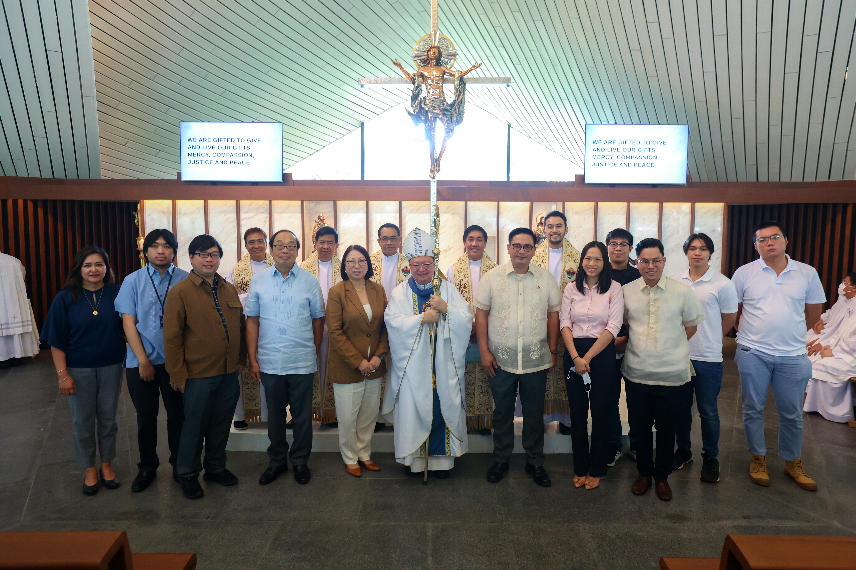 From Left to Right: Ms. Catherine A. Ilagan - President & COO, Filinvest Alabang, Inc.; Mr. Joseph Patrick G. Yap - Chief Technology Officer, Filinvest Development Corp.; Mr. Stephen Francis G. Yap – Corporate Business Executive, Chroma Hospitality; Mr. Joseph M. Yap - Chairman, FREIT Fund Managers, Inc.; Mrs. Lourdes Josephine Gotianun -Yap, President & CEO, Filinvest Development Corp.; Hon. Mayor Rozzano Rufino B. Biazon - City of Muntinlupa; Ms. Isabelle Therese Gotianun Yap - Executive Director & SAVP, Special Projects Officer, Eastwest Bank; Mr. Francis C. Gotianun - Senior Vice President, Hotels & Resorts, Filinvest Hospitality Corp. & Filinvest Development Corp.; and members of the Gotianun family at the back: Mr. Michael Andrew P. Salva; Mr. Gabriel Adrian P. Salva; and Mr. Adam Andrew Ong - Agri Special Project Manager, Filinvest Development Corp.
Situated along the gardens of Filinvest City's River Park near Festival Mall, the Our Lady of Lourdes Chapel seamlessly integrates nature with design, from its location to its unique architecture.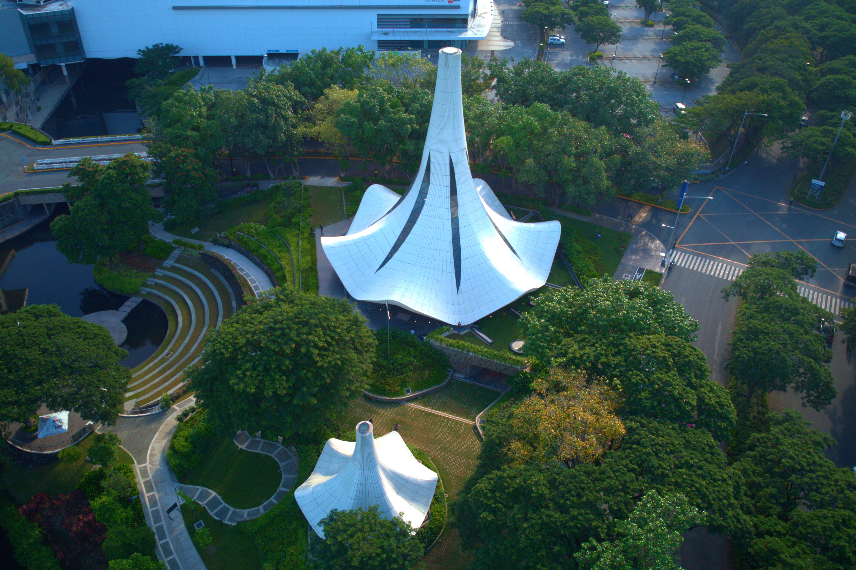 Set amidst lush greeneries and atop a hill, considered symbolic in Christianity, the Our Lady of Lourdes Chapel is fronted by a river to further give a very calming atmosphere for chapel-goers. The architecture resembles a white lily, which in religious art, symbolizes the Virgin Mary. The ceiling and roof are segmented in "petals" adorned by stained glass windows. This project was a special collaboration of renowned artists and craftsmen including Hiroshi Nakamura & NAP Architects, Helen Whittaker of the esteemed Barley Studio for stained glass windows, and renowned Filipino sculptor Daniel Dela Cruz, who crafted a life sized metal piece depicting the glory of Christ's resurrection as the altar centerpiece.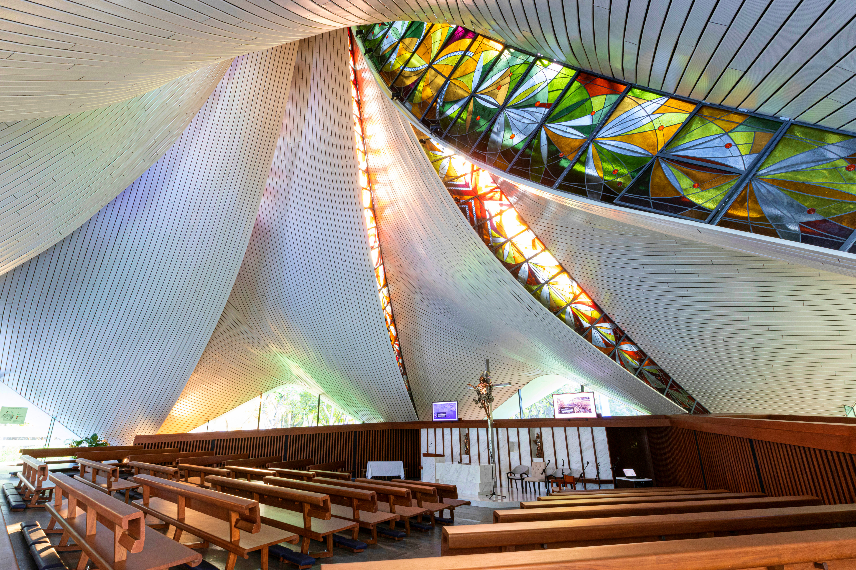 With calm and reflection as the key aspects of the atmosphere, the developers of Filinvest City ensured that the surrounding open spaces and elevating landscaping of the city's River Park, which houses an amphitheater, walkways and jogging paths, complement the Lourdes Chapel. On top of this, the Green System of Filinvest City, which features several interconnected parks in the city, allows people on foot to seamlessly and easily access the chapel.
Apart from the Holy Mass, the Chapel may also conduct other Catholic religious services including Confession, Sacramentals, and spiritual formations such as recollections and seminars.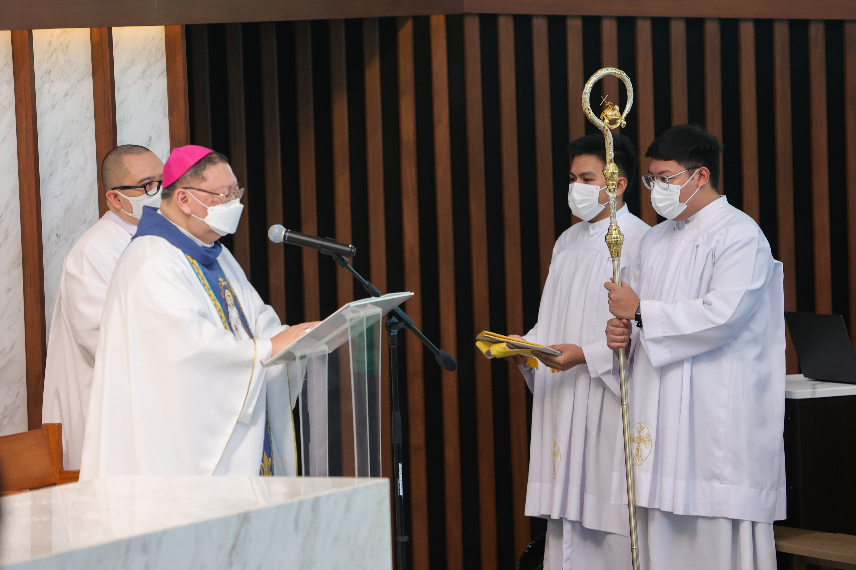 The schedule and frequency of the masses shall be determined by the Diocese of Paranaque (DOP). Starting on October 29, 2022, there will be a Holy mass open to the public every Saturday at 5:00 PM, and every Sunday at 10:00 AM.
For more information and chapel inquiries, visit the official Facebook Page of Filinvest City @FilinvestCityOFFICIAL.