Filinvest values sustainability and resilience in building green townships
Filinvest values sustainability and resilience in building green townships
Metro Manila (CNN Philippines) — The demand to create sustainable and resilient townships has grown in recent years as businessmen and residents lean more on green cities in building their future.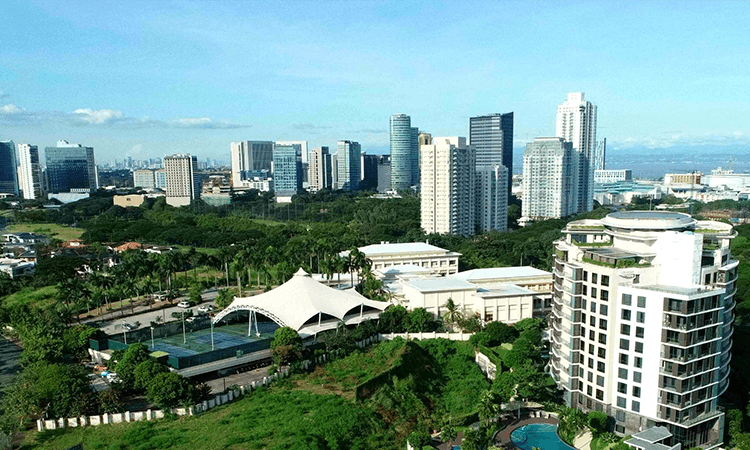 The Alabang city skyline as seen from the Palms District of Filinvest City. Photo from Filinvest
Real estate developer Filinvest is the first to take the lead in the country in constructing green townships that not only adopt sustainable and resilient practices, but also value the growth of businesses and establish livable communities for all people. Filinvest City is a testament to the company's success in forming a green city situated in busy Metro Manila, with its sustainable features that make it a garden central business district (CBD) backdropped by soaring buildings and residences.
The Filinvest City township in Alabang is home to green spaces and parks amid a bustling community with nearby restaurants and retail stores.
As Filinvest promotes sustainability and resiliency, the accessible urban area has 360 Eco-Loop vehicles, a fully-integrated electric-powered public transport that addresses the need to reduce carbon emissions.
The green city also boasts of its own sewage treatment plant that allows recycled water to water the landscaping of the city. Filinvest City is also home to the country's largest district cooling system in the Philippines, which helps offices in Northgate Cyberzone save as much as 40% on energy costs.
Filinvest City features a Green Belt System of lush, open space parks which are seamlessly integrated within the 244-hectare property, creating a smooth pedestrian flow from one park to another. The five parks integrated are Spectrum Linear Park, Central Park, River Park, Festival Mall Water Garden, and the future development — Creekside Park.
With these amenities, residents are ensured of better well-being as they are immersed in nature and a place suited for better community building.
Residents and investors could also benefit from bigger appreciation and return of investments as buyers are now more interested in areas with sustainable features.
The distinct features of Filinvest City have also been recognized here and abroad as it became the first and only Central Business District in the country to be awarded with a three-star rating for the pilot version of BERDE districts by the Philippine Green Building Council (PHILGBC) and a LEED-Gold certification for Neighborhood Development by the United States Green Building Council (USGBC).
"BERDE stands for our commitment to the community as a whole as well as to our stakeholders. It represents our dedication to sustainability amidst these trying times. Going green has genuine, palpable benefits, which we are aware of and we strive to communicate and pass on these values to our customers," said Don-Don Ubaldo, First Vice President for Project Development – Townships of Filinvest Alabang, Inc.
As the real estate firm builds from the success of Filinvest City, the sustainable and resilient practices it pioneered in constructing green communities were carried to its three other townships across the country.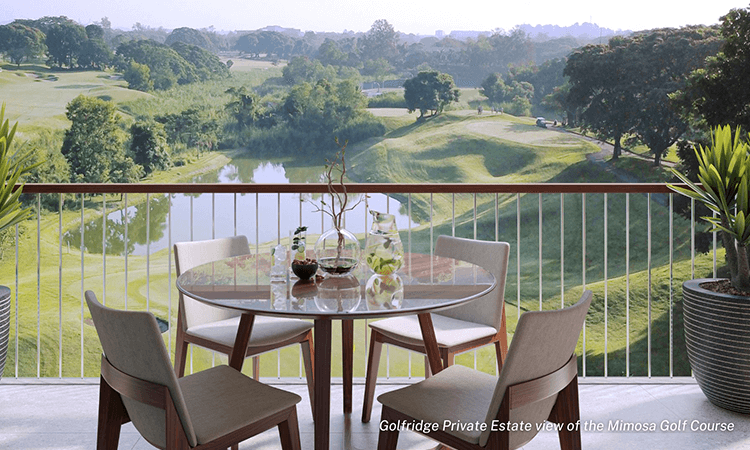 Mimosa Plus Golf Course viewed from Golfridge Private Estate at Filinvest Mimosa Plus. Photo from Filinvest
Filinvest Mimosa Plus Leisure City is a sprawling 201-hectare property widely known for its 128-hectare golf course, Quest Plus Conference Center, and Golfridge Private Estate set within Pampanga's running mountains, abundant trees, shimmering lakes, and well-maintained landscape.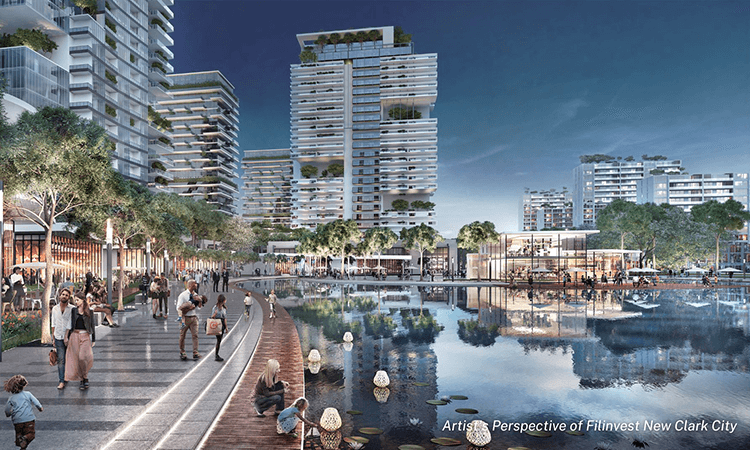 Artist's Perspective of Filinvest New Clark City in Capas, Tarlac. Photo from Filinvest
Filinvest New Clark City, a 288-hectare township development within the 9,450-hectare development of New Clark City, is poised to be an eco-friendly and world-class metropolis surrounded by scenic mountain views as a future echo-tecture hub.
Both Filinvest Mimosa Plus Leisure City and Filinvest New Clark City are located in Central Luzon and have global connectivity through local and international routes, including the North Luzon Expressway, Subic-Clark-Tarlac Expressway, Clark International Airport, and Subic International Freeport.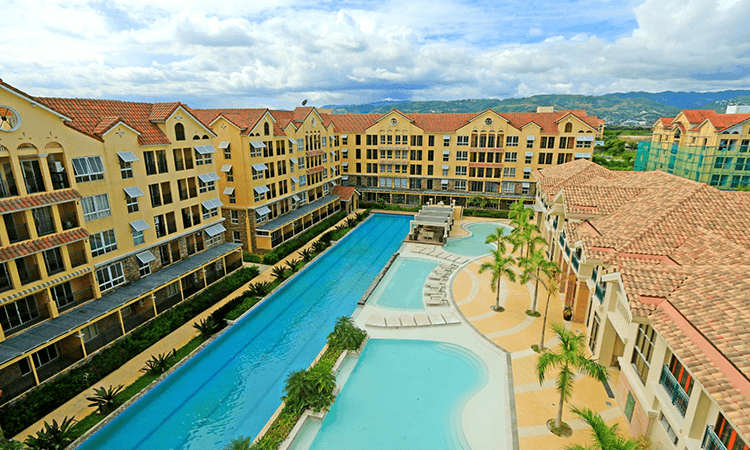 Inspired by a picturesque coastal town in Italy, Amalfi at City di Mare in SRP Cebu City. Photo from Filinvest
City di Mare, the Lifestyle Capital of Cebu, is another Filinvest township down south. The 58-hectare township sits in a prime location in South Road Properties and is blessed with eastern sea coast and mountain views, which provide a beautiful backdrop to the area poised to become the next premier residential, commercial, and economic center of Cebu City.
Investing in these green cities will be more beneficial for everyone as those areas contribute to better health and well-being, solid community building, assured boost of value in properties, more conducive business climate with guaranteed return of investments, and sure water and energy cost savings.
"For us, BERDE represents more than just a distinction. It is a culmination of more than a decade's worth of work that went into making what Filinvest City is today—a location where "green" and "sustainable" are not just buzzwords, but rather fundamental building blocks of growth that benefit the community. Going forward, we'll continue to live up to our promise and make every effort to transform our vision to reality for the city and for the environment," said Mr. Ubaldo.
Read more at: https://www.cnnphilippines.com/business/2022/11/8/filinvest-building-gre...