Filinvest City as one of the Philippines' pioneers of sustainability
Filinvest City as one of the Philippines' pioneers of sustainability
Even before sustainability became a currency, gained significance in business operations, and evolved into a way of life, the Filinvest Group already had this bold vision in the early 90s to build what was then a pioneering, trailblazing township development designed to provide modern conveniences in harmony with nature.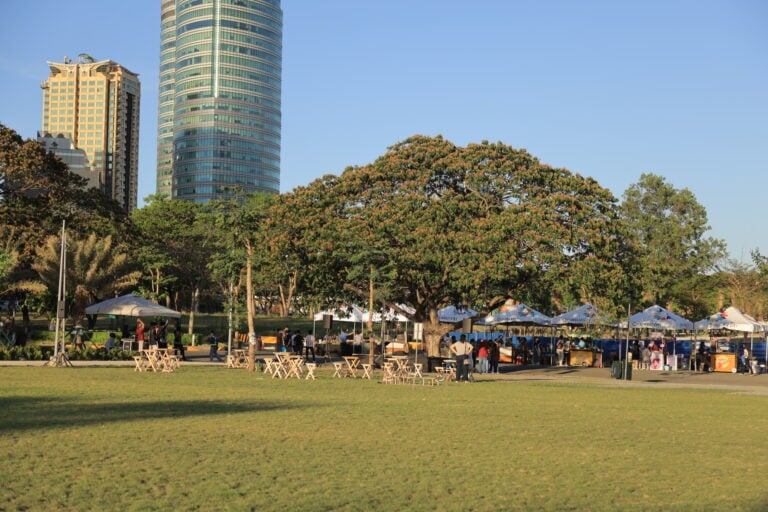 Good food, good views at the Central Park
Archetype
This flagship project is the 244-ha Filinvest City, touted as the archetype of a sustainable city. It has proven to be well ahead of its time as it was conceived, visualized, and designed in the 90s, before developers gave much thought in sustainability and being green. 
Today, Filinvest City is a fully-integrated masterplanned development that can proudly stand alongside the world's most modern cities. Divided into districts, this township in Alabang, Muntinlupa City features premium residences, a central business district, leisure hubs, an education zone, as well as medical and wellness facilities, all framed by lush, green landscapes.
"With Filinvest City, sustainable development isn't just a buzzword. In fact, Filinvest City was developed with a consciousness for resilience long before sustainability became imperative in property development. Even at the onset of the LEED and BERDE program, we were confident that we had the fundamentals in place. We are also glad to have gone through the program because it will help us enhance the design of our newer townships, and it has given us new ideas on how to encourage our locators to be more sustainable," said Don Ubaldo, Filinvest Alabang Inc. first vice president for Townships.
Hallmark features 
Filinvest City has been intrinsically designed to be people-centric and nature-inspired while ensuring convenience, mobility, and accessibility—hallmark features of a truly premier sustainable development. It's thus unsurprising that investors, businesses, and even migrants are flocking to Filinvest City.
It serves as a gateway to the thriving CALABARZON Region, given its proximity to major roads including South Luzon Expressway and Skyway. Since it's a mixed-use development, everything you need can only be a short drive away or within walking distance. The 15-minute city concept has long been a reality here before it became popular during the pandemic, with its hyperlocal districts carrying all the essentials you could access on foot or on a bike.
Inclusive mobility 
Filinvest City also touts "complete streets"—which means that roads allow for safe, comfortable travel for all including pedestrians, cyclists, commuters, and motorists, thus ensuring inclusive mobility. Major roads inside the city are 8 meters wide, while sidewalks with bike lanes are lined with trees and lush landscapes to make it pedestrian friendly. There are also transit stops for 360 Eco-Loop vehicles, a fully-integrated electric-powered public transport.
Generous open spaces including an almost kilometer-long Spectrum Linear Park and the 1-ha Central Park meanwhile offer recreation and respite in this "Garden City." Such access to greens and open spaces has led to improved health and productivity, as these refreshing sights help uplift physical and mental well-being.
Sustainable initiatives
On top of these, businesses can also take advantage of cost efficiencies from sustainability-related technology initiatives.
Filinvest City is home to the country's most extensive district cooling system, a more efficient way of providing air conditioning in buildings that has since resulted in 40 percent energy cost savings. There are 2.8 MWp solar panels also on the rooftop of Festival Mall supplying about 28 percent of the mall's peak demand and saving close to 41,000 tons of emissions, equivalent to removing some 9,000 cars off the roads of Metro Manila.
Beyond environmental benefits and added value for end-users, these features have had a positive impact on the locators' performance. Filinvest City's high regard for people and the environment has led to increased resilience of businesses, impressive land value growth of 620 percent over the last 10 years, and continued confidence among investors and locators.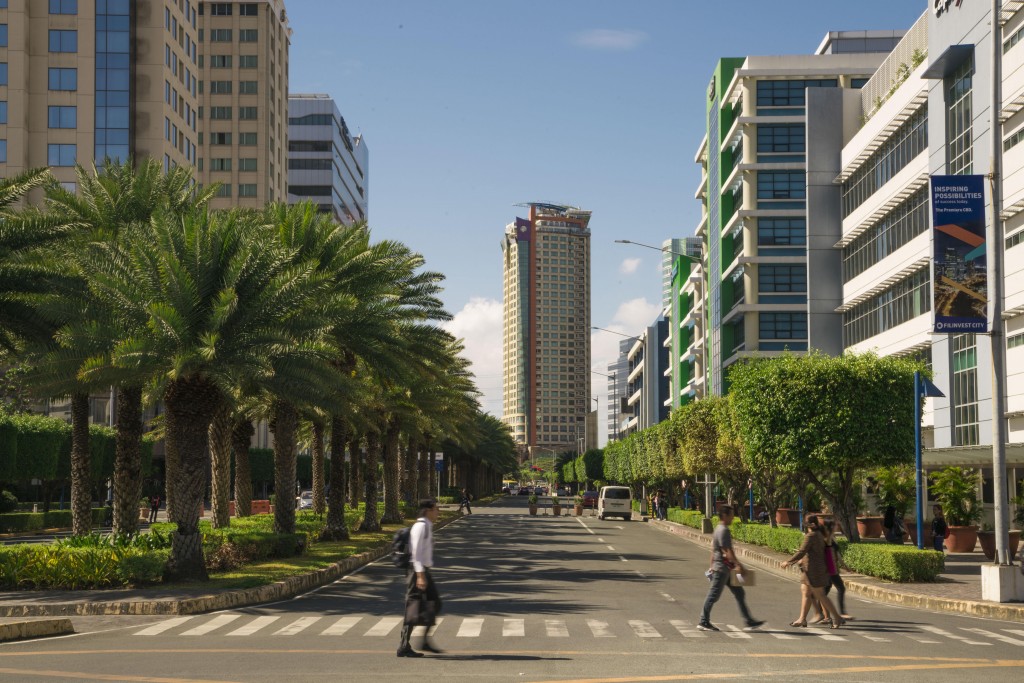 Northgate Cyberzone, the campus-type BPO-IT Hub of the metro south
Prestigious accolades 
Notably, Filinvest City is also the first and only CBD in the country that has secured both US Green Building Council's LEED Gold and the Philippine Green Building Council's 3-star BERDE certification—a showcase of unparalleled commitment to creating a future-ready township south of Metro Manila. Its latest recognition is thus fitting and well deserved. It received a gold award at the Property and Real Estate Excellence Awards organized by the Philippine chapter of Paris-based International Real Estate Federation—a recognition that further affirms its commitment to sustainability.
These are a testament to how Filinvest City has been built with passion and foresight, enabling it to maintain growth, achieve resilience through sustainable practices, and enrich the quality of life of the end-users.
"Filinvest City is our proof of concept that green township development leads to both excellent investment appreciation and thriving communities. And we are eagerly replicating the smart and sustainable practices that make Filinvest City a highly-recognized green city and we will continue this mission in our other townships as well," Don Ubaldo concluded.
Read more: https://business.inquirer.net/?p=391587#ixzz7wZFy2Gn5